When it comes to popping the question, all you need is love -- and maybe a little help from Sir Paul McCartney.
While performing a show in Albany, New York on July 5, McCartney spotted a woman in the crowd holding a sign that read, "He won't marry me 'till he meets you." The man standing next to her had a sign of his own, "I've got the ring & I'm 64."
So, the legendary rockstar pulled the couple on stage, where they introduced themselves as Claudia and John, and asked, "Are you sure you're ready to do this, John?"
"Oh yeah, I've come too far to back out now," John said.
"We're all eyes and ears, let's see," McCartney replied.
But before John got to popping the question, he surprised everyone (including McCartney himself) with a little sing-along of "When I'm 64." Then he got down on one knee and Claudia, of course, said "yes".
Related
Before You Go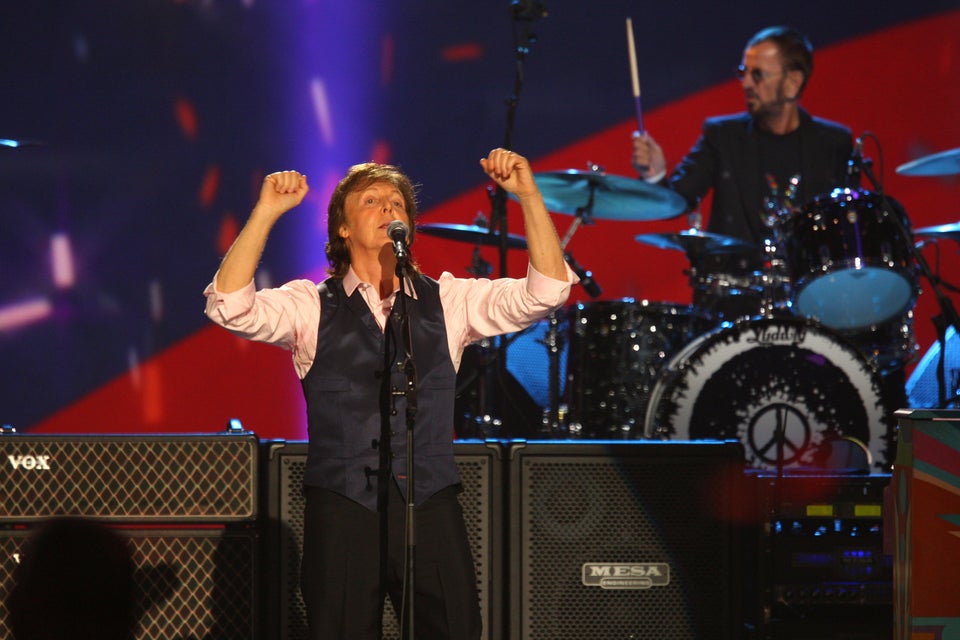 Paul McCartney Photos and GIFs