51-year-old Shevell looked classy in an off-white, knee-length dress with covered buttons and Paul, Stella's father, wore a navy suit and a youthful skinny tie.
Stella also designed the bridesmaids dresses as well as her own... and was even responsible for the reception's three-course vegetarian meal, reports the AP (the designer is famously a vegetarian and advocate of animal rights).
Check out pictures of Shevell and McCartney's ensembles below.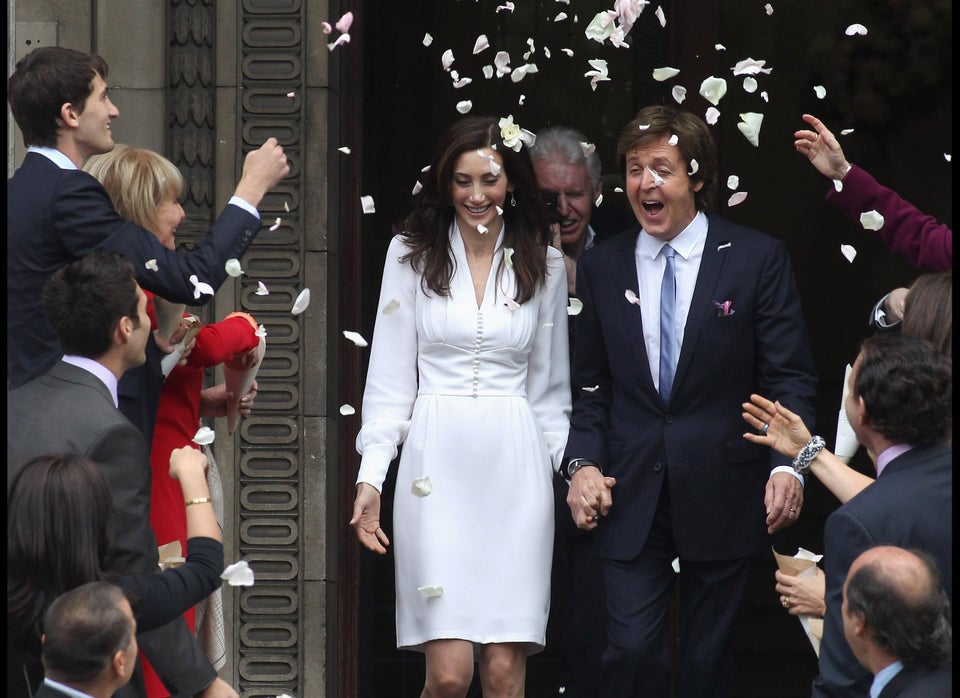 Paul McCartney 3rd Wedding