 Sir Paul McCartney was one of the many famous faces to take the stage during the opening ceremony of the 2012 London Olympics. With him, the legendary Beatle brought a chorus of cheers and beaming smiles to Danny Boyle's "Isles of Wonder."
McCartney opened with "The End," one of the classics from the Beatles' decorated catalogue. "And in the end. The love you take is equal to the love you make," McCartney crooned, before launching into a sing-a-long version of "Hey Jude." At his piano, McCartney, now 70, managed to light up the entire Olympic stadium, as athletes from every country -- and the crowd -- sang along to every word. McCartney proved why he's a legend in the business by taking full command of the enthusiastic audience.
There were special guest appearances by many important Brits. Daniel Craig (as James Bond), the hilarious Mr. Bean, Sir Tim Berners-Lee (the inventer of the World Wide Web) and even Queen Elizabeth II -- and her royal corgis -- were all on-hand to kick off the 2012 Olympic Games.
Look for the complete Olympic soundtrack -- "A Symphony of British Music: Music For The Closing Ceremony of the London 2012 Olympic Games" -- to hit the Web on August 12.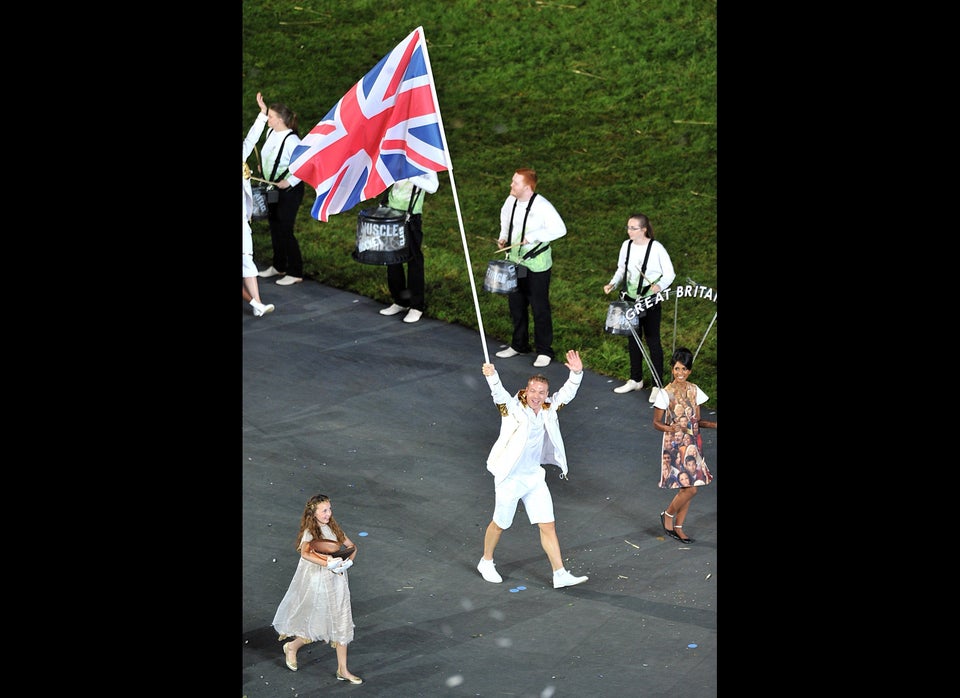 Olympic Opening Ceremony
Popular in the Community