The 56th annual Grammy Awards invited former Beatles members Paul McCartney and Ringo Starr to perform at the awards ceremony on Sunday night, reuniting precisely one half of the Beatles for a performance of "Queenie Eye."
Earlier in the night, Starr took to the stage for a solo performance of "Photograph." Wearing polka dots and a glittering blazer, the drummer amiably bounced back and forth, leading to speculation that the reunion might not occur.
Yet, after Julia Roberts announced the band's 2014 Recording Academy Lifetime Achievement Award, McCartney and Starr took to the stage for a performance which received a standing ovation from the audience.
Before You Go
Frank Sinatra, 1994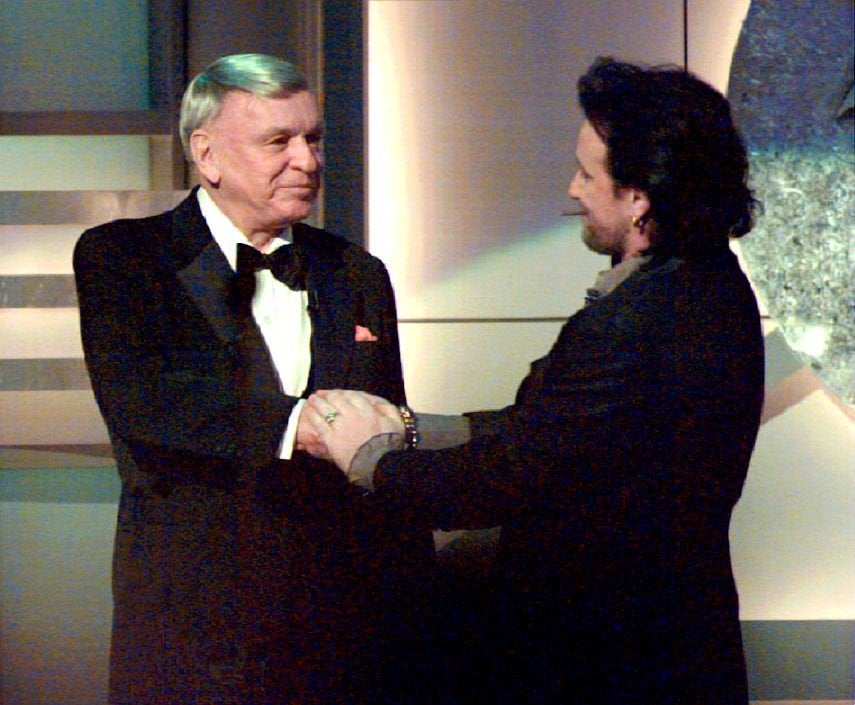 Fun., 2013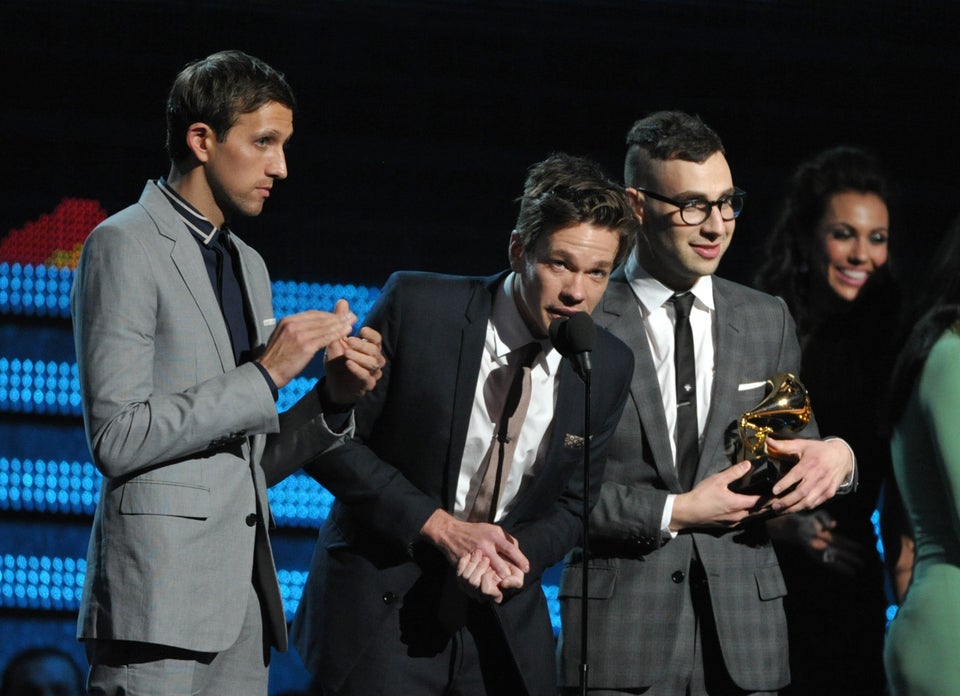 Adele's Crasher, 2013