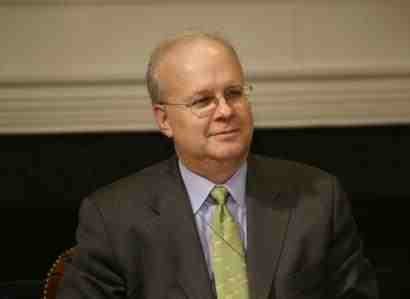 Attorneys representing Paul Minor, the Mississippi attorney currently serving 11 years in federal prison on bribery charges trumped up by Karl Rove's confidantes in the Bush Justice Department, filed an emergency release motion with the 5th Circuit Court of Appeals on Monday seeking his immediate release while the court deliberates his appeal. It is the last chance Minor will get to see his wife before her imminent death.
Minor's wife of 41 years, Sylvia, is dying of terminal brain cancer and her moments of clarity are dwindling. Her oncologist issued a statement over the weekend at the request of her family noting that Mrs. Minor's "demise is imminent.... Mrs. Minor requests the presence of her husband during this last part of her life... it is urgent that this occur immediately due to her rapidly deteriorating condition."
Minor is legally entitled to release on bail from the Pensacola Federal Prison Camp where he has spent the last two-and-a-half years. His attorneys have successfully raised "substantial questions" about Minor's conviction, the key legal test which requires the defendant's release on bond pending the outcome of an appeal. The tough questions asked of the DOJ attorney by the panel of judges hearing Minor's appeal last week make clear the fact that these judges appear to have their own "substantial questions" about the Justice Department's prosecution of Mr. Minor for bribery.
In March of last year, the 11th Circuit on virtually identical issues found that former Alabama Governor Don Siegelman, another Rove victim, had established substantial questions about the correctness of his prosecution and was therefore entitled to release pending appeal. Given this decision, it would raise grave suspicions if the 5th Circuit now denied the release of Paul Minor.
To her credit, just minutes before Minor's appeal hearing last week, Judge Owen recused herself from the case, likely in response to a letter sent the previous evening by Minor's attorneys detailing the close connections between Rove and Judge Owen.
Given the near certainty that Rove was the chief strategist behind the Bush Justice Department's targeted prosecutions of Paul Minor and other prominent Democrats -- the details of which are currently under Congressional investigation -- Judge Owen's impartiality was questionable. She was correct to step down from this case.
The Justice Department knows there are substantial questions surrounding Paul Minor's conviction that entitle him to bail, and should not oppose Minor's release while the 5th Circuit decides his case.
Given the substantial questions raised in his appeal, Paul Minor deserves immediate release from prison and the chance to comfort his wife Sylvia as she slips away.
Popular in the Community