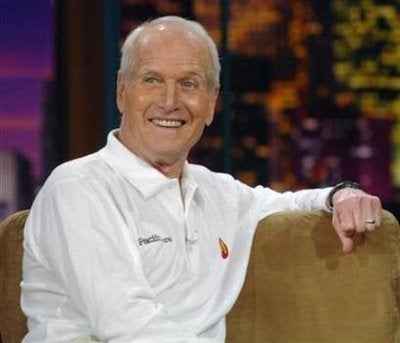 My mother loved Paul Newman, whose most memorable characters were a rebellious, disreputable 180 from the faithful, respectable man she married. My father was secure enough in their marriage that would last nearly 60 years that he wasn't jealous when she joked about running away with him.
When Mr. Newman passed away Sept. 26, the third anniversary of her death, my siblings and I exchanged "how about that" emails. Years ago, my oldest brother ran into Newman at the airport, and, on behalf of my mother, asked for his autograph. He politely, but firmly declined, telling him, "Sorry, pal. Tell your mom that I don't sign autographs but I'd be happy to buy her a beer."

Years later, I had a chance of my own to obtain his signature for her while interviewing Newman during a publicity junket prior to the release of "Nobody's Fool." Asking for an autograph in these tightly controlled circumstances is a serious breach of junket etiquette and immediately brands the offending journalist as a rube, so, sorry mom, I played a cool hand. I did, though, relate to him my brother's experience at the airport. He said that he remembered the instant he stopped signing autographs. "I was standing at a urinal in Sardi's," he recalled, "and this guy came though the door with a piece of paper. I thought this was inappropriate. It wasn't just an invasion of privacy. It was an invasion of purpose."
I'd like to think that somewhere up there, my mother might finally run into her screen idol, and that he will buy her that beer.

Calling all HuffPost superfans!
Sign up for membership to become a founding member and help shape HuffPost's next chapter