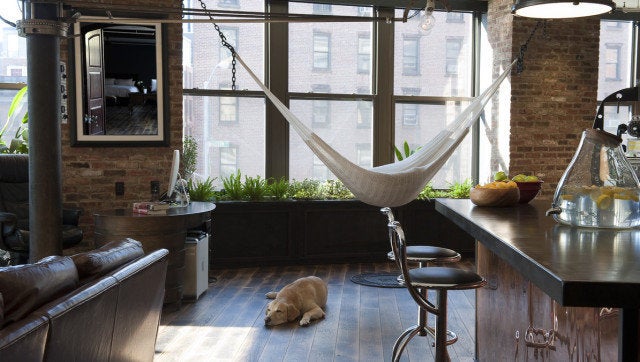 We can only imagine how stressful it would be to work on Wall Street. So, we can completely understand why anyone would step out of that world into one that deals not in complex trades, but in complete beauty. And that's exactly what Paul D. Scialla and Peter E. Scialla, twins and former partners at Goldman Sachs Group, decided to do.
Delos seeks to design spaces that are not only visually appealing, but good for you. To do this, they combine medical research with innovations in architecture to include amenities that address ergonomics, and the quality of internal aspects like air, water, light, nutrition and sleep. And they suggest that their holistic approach to interior spaces benefits cardiovascular, respiratory and immune health, among other areas, a rep for the company told The Huffington Post.
Take this beautiful residential loft, for instance, located in Manhattan's Meatpacking district. It was created with over 50 features that positively affect its inhabitants' wellbeing. And Delos told us "as new research takes place, the loft has also been evolving, with additional features to reflect current medical understanding." Not only is it a harmony of expansive windows, exposed brick and modern furniture, but it's also what Delos refers to as the "first-ever wellness home." Even the finishes chosen are health-based. "The floors and paint were chosen to have low or no volatile organic compound (VOC) off-gassing and the countertop is single slab to eliminate joints where bacteria could live." Similar design elements were incorporated to design the firm's hospitality projects, such as at the MGM Grand Hotel in Las Vegas.
Another surprising feature of the innovative firm is the remarkable list of individuals that weigh in on the advisory board. In addition to architects and engineers, notable names include former U.S. Representative Dick Gephardt; Mel Martinez, the former Republican U.S. senator from Florida; and author and doctor Deepak Chopra, who confirmed "wellness real estate is built on many individual features, which when combined, have an unprecedented positive health impact. "
Click through the photos of this fantastic home, and head over to the Delos website to learn more about their work.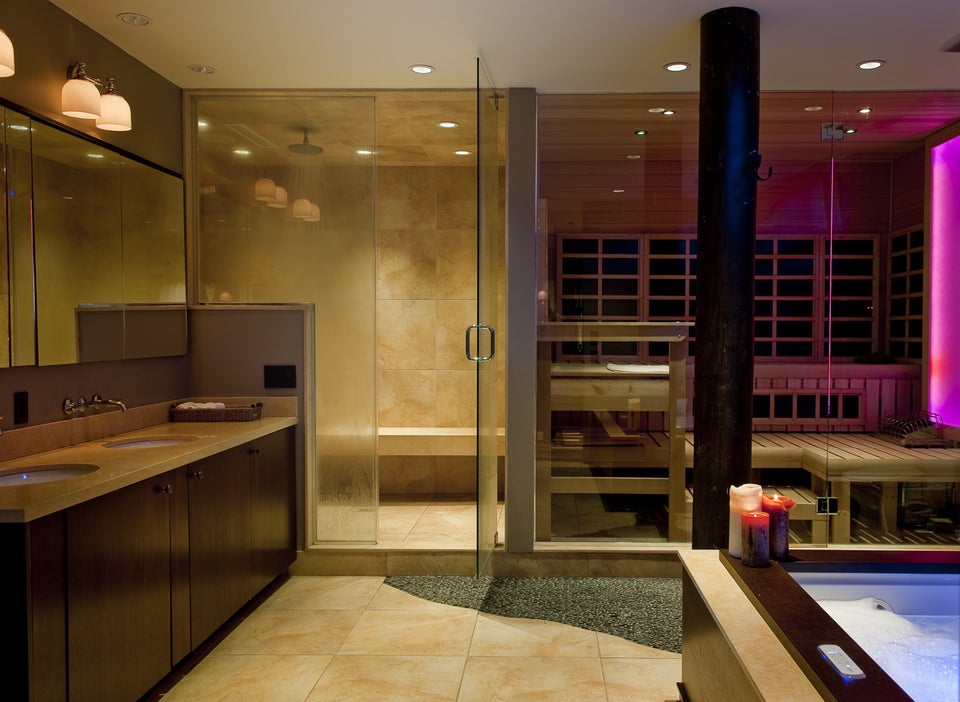 Do you have a home story idea or tip? Email us at homesubmissions@huffingtonpost.com. (PR pitches sent to this address will be ignored.)