The Internet has helped a young runner turn a setback into a victory lap.
Paralympic hopeful Paul Peterson was dismayed when three of his prosthetic running blades were stolen last Wednesday. But just days later, he had cause to celebrate when online supporters helped replace them, NBC Nightly News reported.
The 22-year-old's Charlotte, North Carolina, home was ransacked and among the items taken were his custom-made prosthetic legs and more than 20 medals, NBC reported. The unfortunate event delayed the top-ranked athlete from training for the U.S. Paralympic track and field championships, which were less than three weeks away, according to Sporting News.
Now, Peterson is back to training, and is getting used to his new equipment.
The young athlete lost his leg in a motorcycle accident when he was 15 years old, NBC News reported, and is now set on competing at the Rio 2016 Paralympics.
"It means so much to me that people believe in me enough to help donate," Peterson told Sporting News. "I've read every comment on the GoFundMe.com page. "Everything I do from here on out will be for the people who supported me."
Before You Go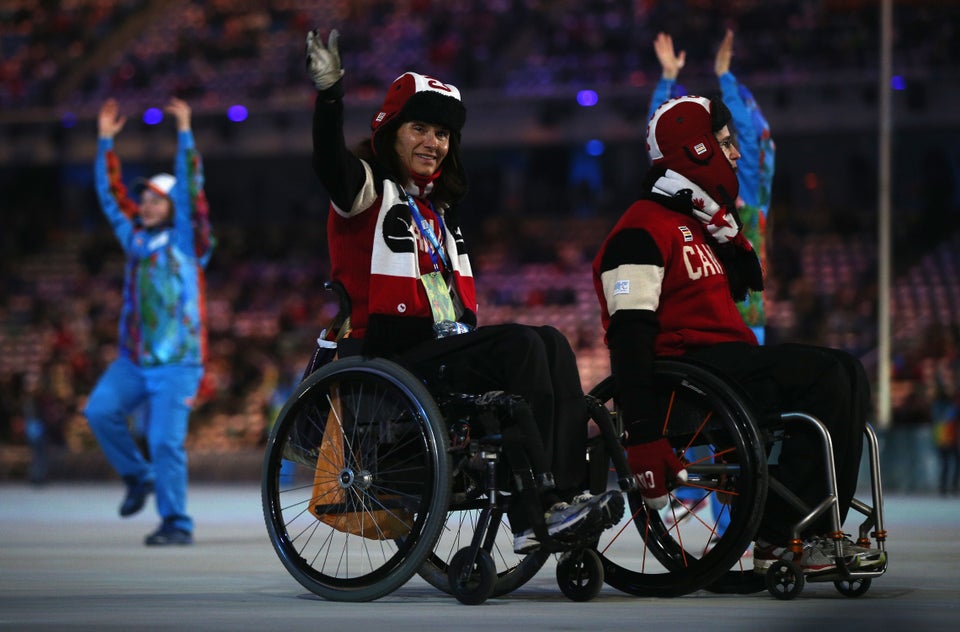 2014 Sochi Paralympics Closing Ceremony