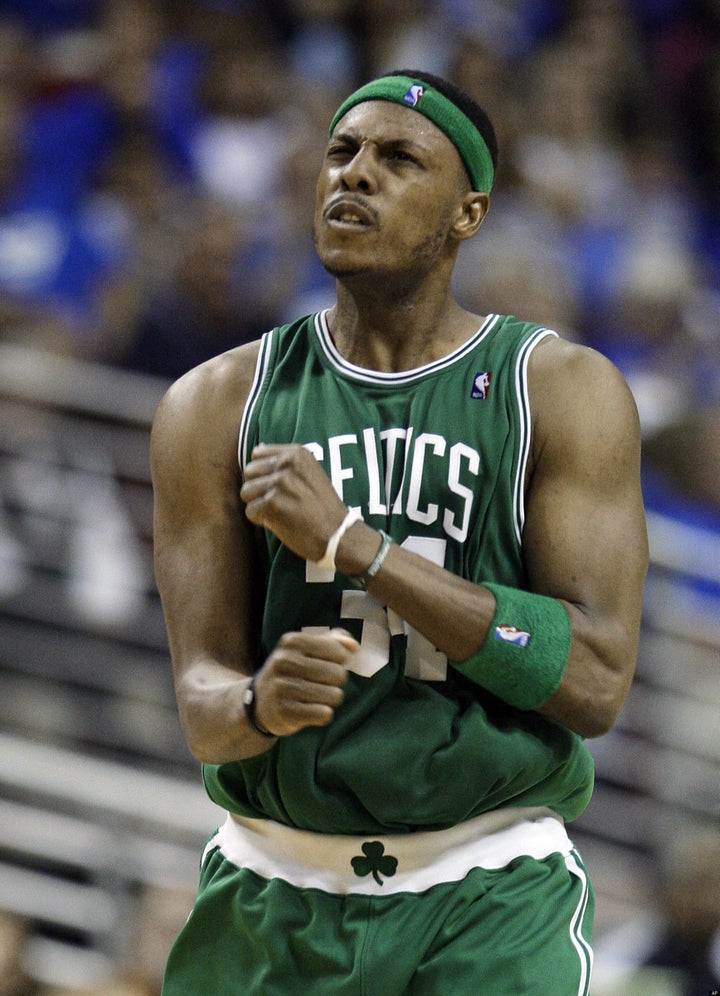 Paul Pierce had a great night on Tuesday, scoring 28 points and helping the Boston Celtics go up 2-0 on the Orlando Magic in the Eastern Conference Finals. After the game, it may have appeared that Pierce put the celebration into overdrive.
"Anybody got a BROOM?," Pierce tweeted after the game, referencing a desire to sweep the Magic in four games. Only one problem: Pierce didn't write the tweet.
A journalist confirmed that Pierce was otherwise preoccupied with reporters when the tweet was written, and Pierce later tweeted that he was "hacked in... while on podium. Disregard chatter."
In any case, it's nothing compared to his teammate's sex-charged Twitter trouble last December. Scroll down for screenshots from Pierce.

Related
Popular in the Community