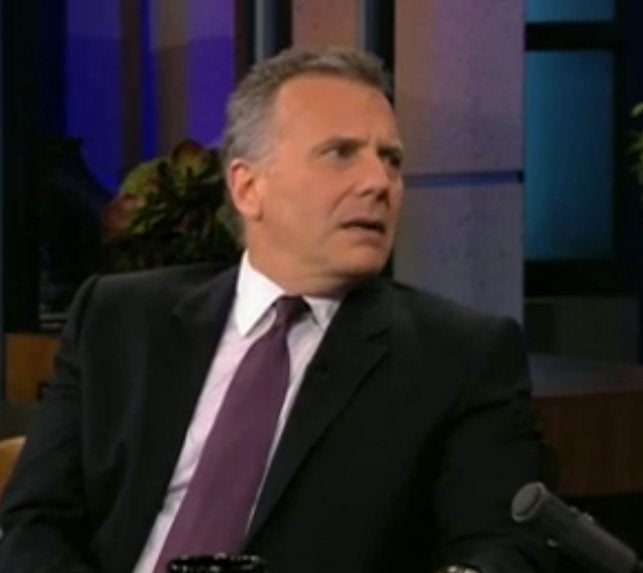 In another great "Tonight Show" decision, NBC booked Paul Reiser to appear with Jay Leno to promote his new show -- and kept the stage open for him to dig his claws into the network after they cancelled his sitcom last week.
Reiser, whose "Paul Reiser Show" was canned by NBC after just two episodes, got some tough jabs in against the network in his appearance with Leno on Monday night, alluding to their flailing, incoherent strategy and miserable ratings.
"NBC, to my knowledge, they don't traditionally make bad decisions. Have you heard that? I don't know what your experience is," Reiser deadpanned to Leno, the center of the great Late Night War a year ago. Reiser defended Leno in a column for The Huffington Post as the conflict with Conan O'Brien and NBC raged.
"It turns out they said we enjoy missing you more than actually having you," he joked. "But listen, I don't take it personally. Listen, when you're the last place network, you don't want to jeopardize that. You've found your niche. Stay there. So I get it."
WATCH
:
Popular in the Community