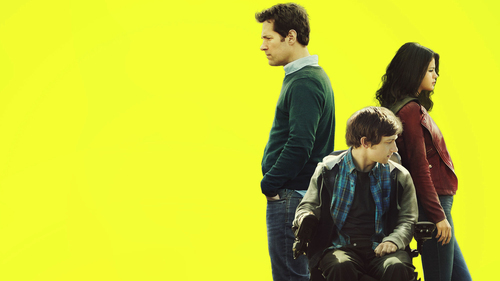 "How would you wipe my ass?" is not a question asked at every job interview, but it is in the Netflix adaptation of Jonathan Evison's enthusiastically praised 2012 novel, The Revised Fundamentals of Caring.
The Boston Globe critic, in fact, raved that the book reminded him of "Little Miss Sunshine meets Rain Man." The New York Times insisted the work was "infused with a sad rage that makes good comedy great," and the LA Weekly added that here was "a literary version of a good grunge song."
Rob Burnett, who served as the executive producer of Late Night with David Letterman for two decades, wrote and directed this celluloid reworking of the tome, apparently a project dear to his heart. The result is a highly engaging yet rather familiar road movie. Two self-involved souls with rather enormous personal problems jump into a van to visit the biggest manmade hole in America, and the journey, of course, transforms them both while possibly causing you to tear up.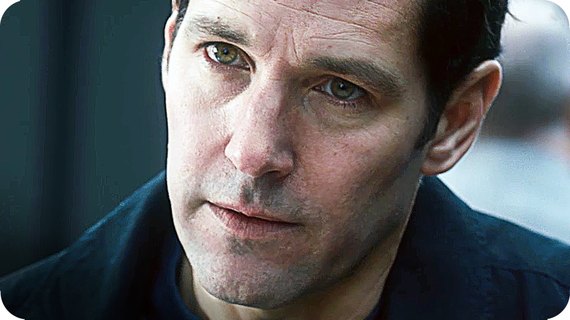 Ben (Paul Rudd) is a down-and-out writer whose wife is trying to get him to sign divorce papers, which he refuses to do. He's just not ready to move on even as the years tick by. Well, after being unemployed for quite a while, and muse-less, he takes a 28-hour caregiver course which engrains in him the helpful caregiver mnemonic, ALOHA: Ask, Listen, Observe, Help, Ask Again.
Armed with ALOHA, Ben goes on his first interview and is surprisingly hired for $9 an hour. His new client is the teenaged Trevor (Craig Roberts), a horny, mostly paralyzed, wheelchair-bound prankster with muscular dystrophy, whose biggest desire is to urinate standing up. His runner-up craving is for the Make-A-Wish Foundation to arrange for Katy Perry to give him "a blowjob."
By the end of the picture, one of his wishes will come true, but for that to happen, Ben has to first convince the lad's over-protective mother (Jennifer Ehle) that the pair be allowed to journey forth for a week, which means packing up a whole load of breathing devices and pills. Trevor, who is at first enthusiastic, starts getting fearful as the trek is about to begin, but he rallies forth.
As with any film odyssey, hitchhikers must be picked up, and the first is the fetching, foul-mouthed Dot (a game Selena Gomez), whom Trevor immediately falls for. But can a feisty runaway return a similar sentiment to a young man who needs help to potty? As Nelson Mandela avowed, "It's always impossible until it is done."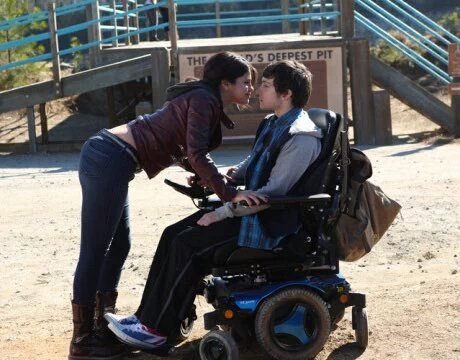 With solid thesping by the leads, Caring progresses at a brisk pace with only several minor speedbumps. Partial flashbacks of what caused Ben's life to unravel keep showing up, each supplying a a little more of an explanation, but they are hackneyed in their presentation. Then there's Frederick Weller, a highly dependable stage actor. He's simply horrid as Trevor's over-the-top, long-lost dad who split when the boy was diagnosed with MD at age three. These minor flaws still leave you with an affable, life-affirming, at-times-witty pic worth catching.
Rudd, a great stabilizer of even low-rated Rotten-Tomato-ed comedies, is a star whose immeasurable talents need more challenges, and here is a nice change of pace. A dramedy with a little soul. As for Roberts, who was superb in the coming-of-age, sixties saga, Submarine (2010), he seems to be another one of those Brit actors who we'll be appreciating for many a decade to come. Expect a "Lord" to be attached to his moniker at least by 2056.
(The Fundamentals of Caring  is premiering exclusively on Netflix.)
REAL LIFE. REAL NEWS. REAL VOICES.
Help us tell more of the stories that matter from voices that too often remain unheard.