Here is something we never knew we needed.
Jimmy Fallon and Paul Rudd decided to do a painstaking shot-for-shot remake of Dead or Alive's music video for their 1985 hit, "You Spin Me Round (Like a Record)" on "The Tonight Show" Thursday.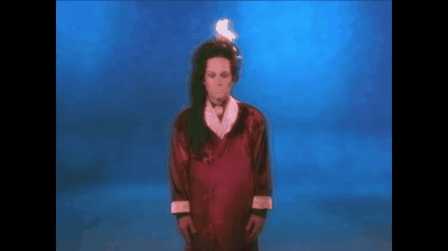 The "Avengers: Endgame" star portrayed the group's lead vocalist, the late Pete Burns, and proved he can rock eyeliner and act out a song's lyrics with his hands like it's no one's business. Fallon took on the role of the late Steve Coy, the band's drummer, and somehow managed to pull off goth-kid indifference without laughing while wearing a ludicrous red wig.
Rudd later mentioned he talked to his kids via FaceTime while he and Fallon were shooting the video and "traumatized them."
"My son immediately said … 'Oh, my God, you look like a 'Real House Housewife of Atlanta.' Then he said, 'No 'Orange County,'" the actor recounted.
Rudd also said the Wu-Tang Clan was on set the day they taped the video but he was too humiliated in his costume to actually meet them.
"I wanted to meet Wu-Tang Clan so badly," Rudd recalled. "But I wouldn't leave the room."
And if you're curious about the accuracy of their remake, you can check out Dead or Alive's original music video below.
Calling all HuffPost superfans!
Sign up for membership to become a founding member and help shape HuffPost's next chapter