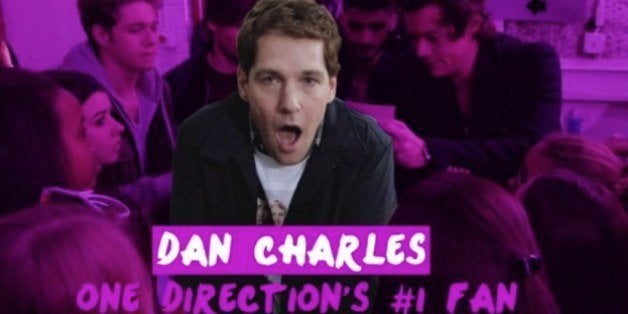 As Paul Rudd mentioned in his monologue, yes, his prior hosting efforts were upstaged a bit by the musical acts. Everyone remembers Bobby Moynihan, Justin Timberlake and Andy Samberg dancing around to Beyonce's "Single Ladies" but not everyone remembers that Paul Rudd was the host that night. It wasn't as bad the next time with Paul McCartney as the musical guest, but, still … Paul McCartney. This time, sure, One Direction appeared in a couple of sketches, but Rudd was the focal point of both. In other words: Finally, Paul Rudd was the centerpiece of his own show. And it was a good show, but probably not a great show. So, yes, off we go to this week's Scorecard…
"Divorce Meeting" (Rudd, Thompson, Bayer, Pedrad) First, I will now have "I Don't Want To Know" by Fleetwood Mac stuck in my head for the next week. (No that that's a terrible thing.) Second, this was just a delight. I'm not sure anyone in the cast has the ability to go from "pissed off face" to "pure joy" face better than Vanessa Bayer. Everyone looked so happy when "I Don't Want to Know" started to play that it's impossible not to be happy while watching Bayer and Rudd dance. (Also, "SNL" has been killing it with the esoteric song references as of late.)
(Which, of course, isn't online due to song rights issues.)
"Bill Brasky" (Ferrell, Koechner, Rudd, Killam, Thompson) I used to love the Bill Brasky sketches. And, yes, I do often reference Bill Brasky in conversation and I am always amazed at the number of people who have no idea what I'm talking about. Anyway, I will admit, a lot of my score for this one comes from a sense of nostalgia. And, boy, it was fun seeing David Koechner back on the show after he was let go after the 1995-1996 season. (I had lunch with Koechner for an interview last week and this is a long and complicated story about what happened, which will publish later this week.) So, yes, it's great to see that Bill Brasky seems to still be doing outlandish things.
"Weekend Update" (Meyers, Strong, Bayer, Killam) Well, we knew Jebidiah Atkinson would become a recurring "Update" character and they were wise to address that right off the bat. But, hey. If there's any time to overuse him, it's now. He's still new! And he's fun! So, yes, more Jebidiah! (The problems start when the audience cheers based on the fact that they recognize the character, not because the character still has anything to say. We are far from that point.) I've decided that my favorite part about Vanessa Bayer's Jacob is that moment right after Seth Meyers tries to say something nice to him – really tries to relate – and Jacob just looks back down at his notes and moves on. Also, this was Cecily Strong's best performance so far on "Update." She moved on from just "being comfortable" to being more of a master of ceremonies.
"Memories" (Strong, Killam, Pharoah, Rudd, Wheelen, O'Brien, Moynihan, Pedrad) This wasn't necessarily that funny, but it was interesting. At least the concept of using the memories of past loves (and this Victor fellow) was interesting. Actually, the more I think about it, the funnier it gets. A classy person, remembering all of the classy past loves of her life – then there's Victor. A ghost in her past just as much as the other men in her life, only this one worked at an airport Papa John's.
"One Direction Concert Line" (Rudd, One Direction) Paul Rudd plays Dan Charles, the biggest One Direction fan in the world. Honestly, there's not a lot going on here in terms of actual jokes – but Rudd just looks to be having so much fun that it doesn't matter. Rudd sells it, so the sketch works.
"Paul Rudd Monologue" (Rudd, Ferrell, Koechner, Carell, One Direction) Honestly, I think it was just nice to see Will Ferrell not in his Ron Burgundy costume.
(Also not online due to song rights issues.)
"Michelangelo Unveils David" (Rudd, Strong, Killam, Pharoah, Moynihan) This was almost so obvious that I can't believe that this hasn't been a sketch before. I mean that as a compliment. You would think that at some point over the last 39 years someone in the writers room said, "You know, David has a small penis. What if we did a sketch about that?" Nope. Not until 2013.
"White Christmas" (Ridd, Pharoah, Strong, O'Brien, Thompson, Bryant, Moynihan, Bayer, Strong, Mooney, Wheelan) Hm. There was an interesting concept here (and, yes, most Christmas themed movies this year do have predominantly African American casts for whatever reason), but I'm not sure this sketch did much other than give us Paul Rudd's version of Madea and a New Kids on the Block song. Which is fine, I guess.
"Cold Open: The Sound of Music" (Wiig, McKinnon, Killam, Bennett, Pedrad, Wells, Strong, Moynihan, Armisen) The stars were a bit aligned here: We had the of course parody sketch of the live "The Sound of Music" performance plus the return of Kristin Wiig and … well, they go with Denise. Anyway, this seems like a missed opportunity unless you really like Denise.
"Politics Nation" (Thompson, Rudd) I'm just not a fan of this sketch. Every time it airs, I honestly try my best to find some sort of subtlety that I'm missing in an effort to understand why this continues to be a recurring sketch. Instead, it grinds the show to a halt. And this week the show was ground to a halt in the prime spot right after the monologue. I just don't get it.
"Santa Meeting" (Rudd, Milhiser, McKinnon, Thompson, Ensemble) What a disappointment. I only write that because the concept is just so interesting. What if Santa got himself into shape? How would his personality change? There seemed to be a lot to explore here but the sketch went nowhere, unfortunately.
Average Score for this Show: 5.90
Mike Ryan is senior writer for Huffington Post Entertainment. You can contact him directly on Twitter. Click below for this week's "SNL," Not Ready For Primetime Podcast featuring Mike Ryan and Hitfix's Ryan McGee.
Related
Before You Go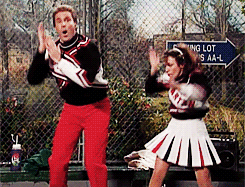 SNL GIFs
Popular in the Community