Paul Rudd was among a bevy of Hollywood stars who showed up in Glendale, Arizona, over the weekend for the Super Bowl, but it's his look-alike (and sound-alike) son who is setting the internet abuzz.
Jack Rudd and his famous dad shared their enthusiasm for the Kansas City Chiefs' victory against the Philadelphia Eagles in a joint interview with Fox Sports on Sunday.
"I just want to thank [Chiefs quarterback] Patrick Mahomes for existing, for putting in all the work so we can just all enjoy his greatness every week," Jack, 16, told the network. "I'm so lucky that I am alive to watch this. And I just cannot believe he's a real person. I don't know how to explain it — I just can't believe he's a real person."
The father and son both wore Chiefs jerseys in the interview. And many on social media quickly pointed out that the striking resemblance between the two extended to their vocal cords.
"That's not Paul's son, it's his clone," one person tweeted.
Added another, "Paul Rudd's son is more Paul Rudd than Paul Rudd!"
Jack was born to Rudd and his wife, Julie Yaeger, in April 2006. The couple, who will celebrate their 20th wedding anniversary Feb. 23, also share a 13-year-old daughter, Darby.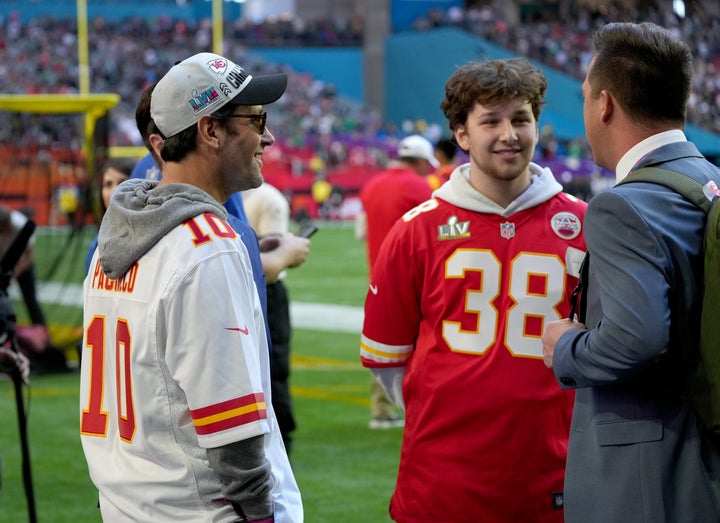 Speaking to NBC's Willie Geist earlier this month, the "Ant-Man" star recalled how Jack was once led to believe that his father was a movie theater employee instead of an in-demand actor whose credits include "Clueless" and "The 40-Year-Old Virgin," among other blockbusters.
"My son, when he was about 4 or 5, went to a movie theater to see a movie with his friends. ... And there was a movie poster that I was on. It was in the lobby. So they all just thought that I worked at the movie theater, which I thought was very cute," he said.
"I never corrected him," Rudd added, revealing that he tried to double down on the charade when Jack finally figured out the truth.
"I said, 'No, I work at the AMC Loews.'"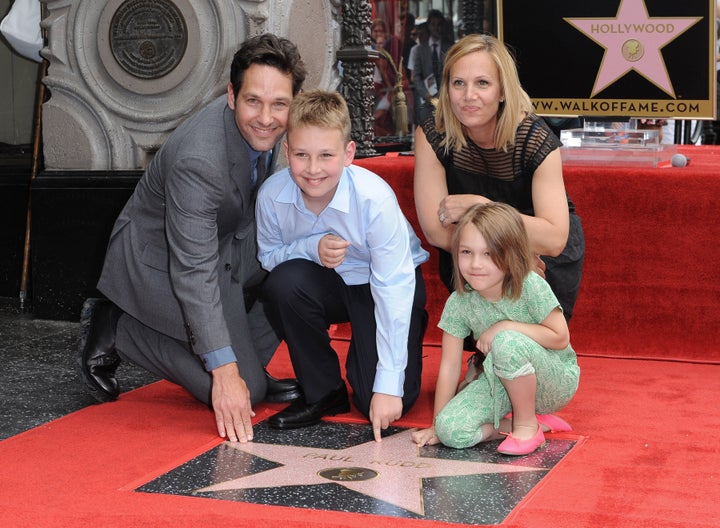 Popular in the Community