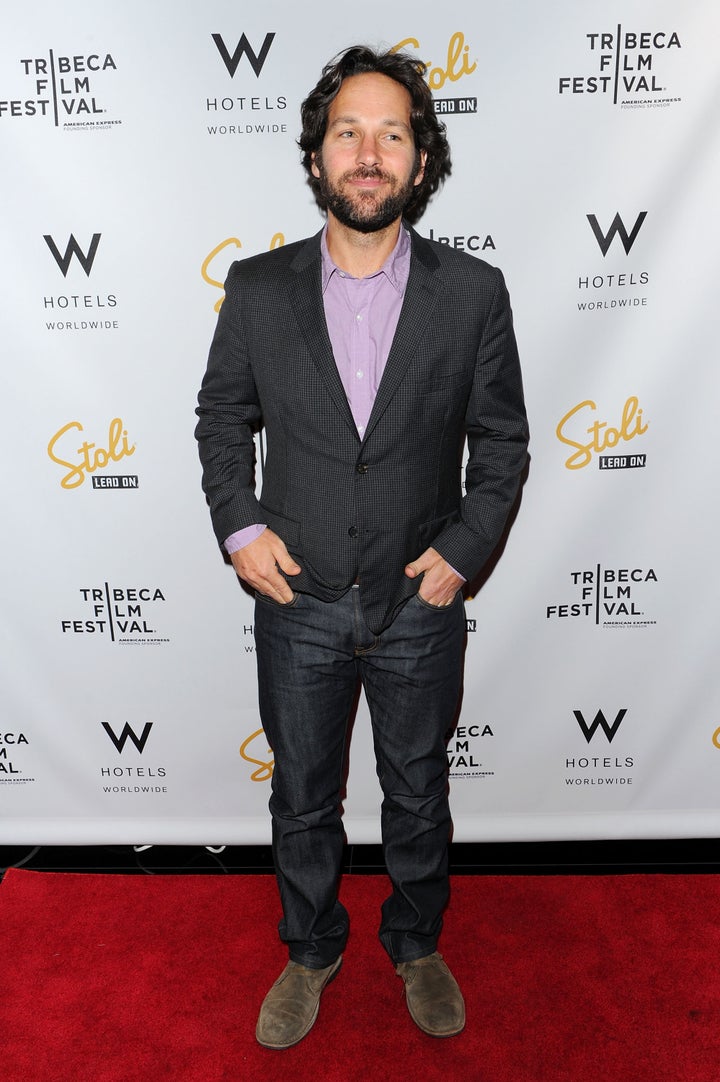 Paul Rudd graces the cover of the September issue of Nylon Guys and opens up about playing games with "Mad Men" actor Jon Hamm -- when they were teenagers.
Rudd recalled that he was 18 and trying to impress a girl he had a crush on, but was no match for Hamm who was, "super handsome, really smart, and very good at sports — all of these things that I most certainly was not," he said.
"Every question that came up, I had no idea what the fucking answer was. Jon, my arch nemesis, rolled the dice, and the question was, 'What's the biggest lake in Africa?' and he just goes 'Victoria.' And I remember feeling so totally emasculated that the next year when I went away to acting school I thought back to that Trivial Pursuit moment and I just felt, Holy shit, now that I'm in acting school I'm never going to learn what the biggest lake in Africa is."
Despite this, the two actors are clearly good friends and Hamm has spoken quite fondly of Rudd. In June, he told TV Line that Rudd was one of his oldest friends in Los Angeles, and said Rudd's career has been fun for him to watch, "because he's been able to do stuff on Broadway and he's been able to do big movies and big comedies and produce stuff, and really kind of be the architect of his own future, and it's been really successful for him," Hamm said.

Related
Popular in the Community