Mitt Romney's choice of Paul Ryan as his vice presidential candidate on Saturday morning marks a symbolic end point to the presumptive Republican nominee's evolution as a conservative figure. Romney has gone from a liberal-leaning Republican alternative to Ted Kennedy in 1994, to a moderate governor of Massachusetts in 2002, to an increasingly determined conservative option for his party's presidential nomination in 2008 and 2012. His tapping of Ryan demonstrates that he won't be shifting back to the proverbial center as the general election approaches, but instead will make a stronger contrast with President Barack Obama in the fall months.
And yet, for all the talk of Ryan's ideological rigidity, he too has had moments where he has angered conservatives. In one notable case, he fell on the opposite side of a major issue from Romney.
Ryan supported the bailout of the automobile industry, something that Romney has famously argued was a waste of funds. He did so reluctantly, he said, and for a bill that ended up being far different than the final version. And, while he wouldn't admit it as a motivating cause, it made political sense for him. His district is heavily tied to the industry.
In order to defend that vote, Ryan has said that he thought the money was going to be used differently.
"The auto bail-out, the reason I supported that was because the money that was already spent from this auto companies from the EPA, I said cut those environmental strings, give them that money instead of giving them TARP money," he told Fox Business Network. "The whole purpose of voting for that auto bill was to prevent the auto companies from getting TARP dollars. What happened? It didn't get that money and President Bush, followed by President Obama gave them tarp and now TARP has become this revolving government slush fund, never was it was in, never intended to be in the first place."
(Read the statement he put out explaining his position here.)
Indeed, as the bill was being debated, Ryan did raise concerns that it would set a precedent for additional federal intervention in various other sectors down the road. Who's next, he asked, according to a Milwaukee Journal Sentinel article in late November 2008. "Is it airlines? Steel companies? Is it widget manufacturers? Where does it end?"
And when the Bush administration finally announced that it was granting a $17.4 billion loan package to help the auto companies by drawing on funds from the Troubled Assets Relief Program, Ryan said he was "deeply troubled by the precedent set." Years later, he would tell The Huffington Post's Jon Ward, then of the Daily Caller, that his fears came to fruition.
The president's chief of staff [Josh Bolten] made it extremely clear to me before the vote, which is either the auto companies get the money that was put in the Energy Department for them already — a bill that I voted against because I didn't want to give them that money, which was only within the $25 billion, money that was already expended but not obligated — or the president was going to give them TARP, with no limit. That's what they told me. That's what the president's chief of staff explained to me. I said, 'Well, I don't want them to get TARP. We want to keep TARP on a [inaudible]. We don't want to expand it. So give them that Energy Department money that at least puts them out of TARP, and is limited.' Well, where are we now? What I feared would happen did happen. The bill failed, and now they've got $87 billion from TARP, money we're not going to get back. And now TARP, as a precedent established by the Bush administration, whereby the Obama administration now has turned this thing into its latest slush fund. And so I voted for that to prevent precisely what has happened, which I feared would happen.
In some ways, Ryan's position on the bailout ended up being the worst of all political worlds. It rankled conservatives, who argued that companies -- even those as revered as those in the automobile industry -- should be allowed to fail. At the same time, it spurred Democratic complaints that Ryan was all too willing to spend taxpayer funds rescuing Wall Street, but was insisting that the government had to chip away at pre-existing programs to save the autos.
"This is not what the (money) is for or should be for. It was to save the broader economy from crashing," Ryan would declare, in a statement implying that he believed the failure of the automobile industry would not have crashed the economy.
A request for comment from the Romney campaign was not immediately returned.
Support HuffPost
The Stakes Have Never Been Higher
Before You Go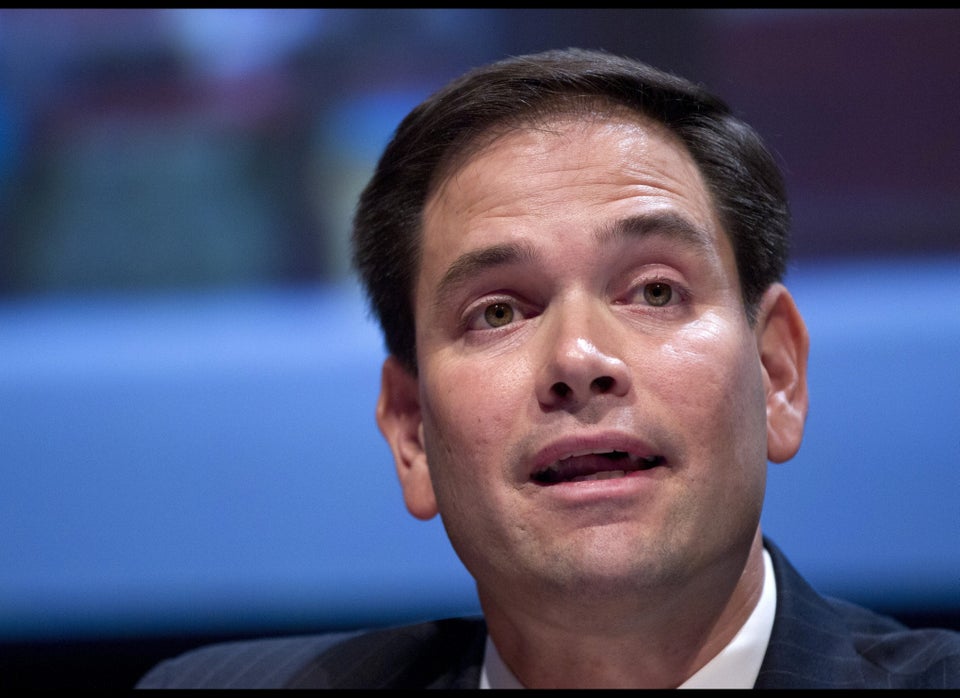 Political Reaction To Mitt's VP Pick
Popular in the Community