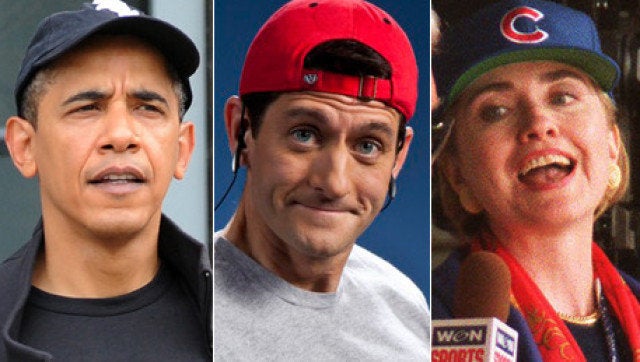 As we were waking up in the serene light of dawn this morning, we switched on our laptops and did a double take at some photos we saw already making the rounds on Twitter. Was that... vice presidential candidate Paul Ryan? Wearing a backwards baseball cap? Pumping some super sweet iron?
Of course, being style editors, we immediately zeroed in on Ryan's chosen workout attire, which can only be described as Various Shades of Grey, as he'd ditched his trademark baggy suits for some sweats. But the crowning touch is the representative's hat: a bright red baseball cap, deftly turned backwards with some frat-tastic flair.
Ryan's super swag style got us thinking: what other politicos have donned caps? We combed through our photo archives, and it turns out that sporty hats have been quite in vogue in D.C. for decades.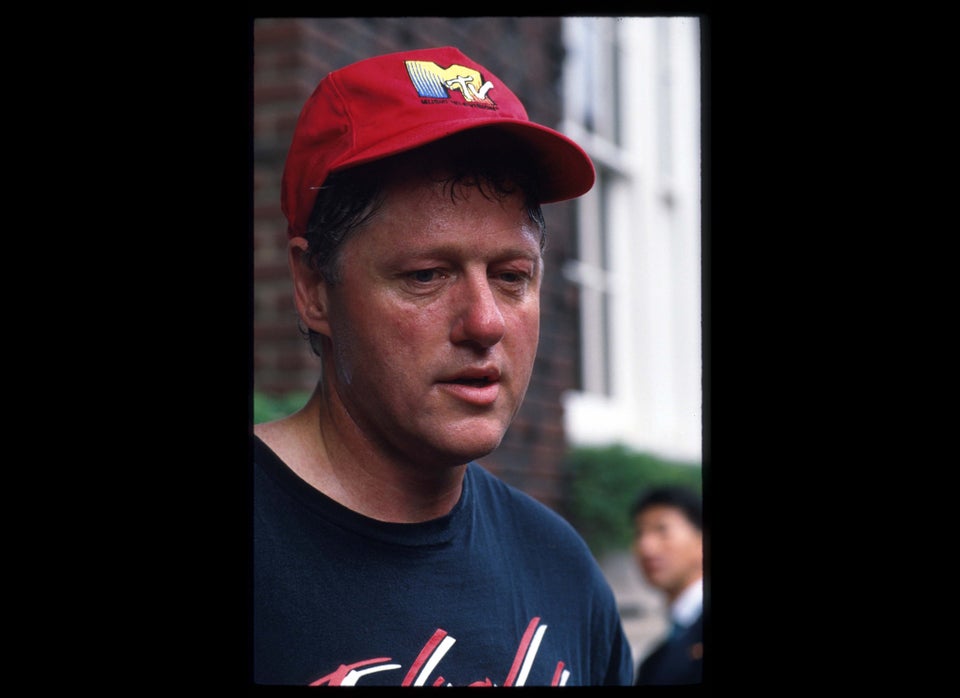 Politicians Wearing Baseball Caps