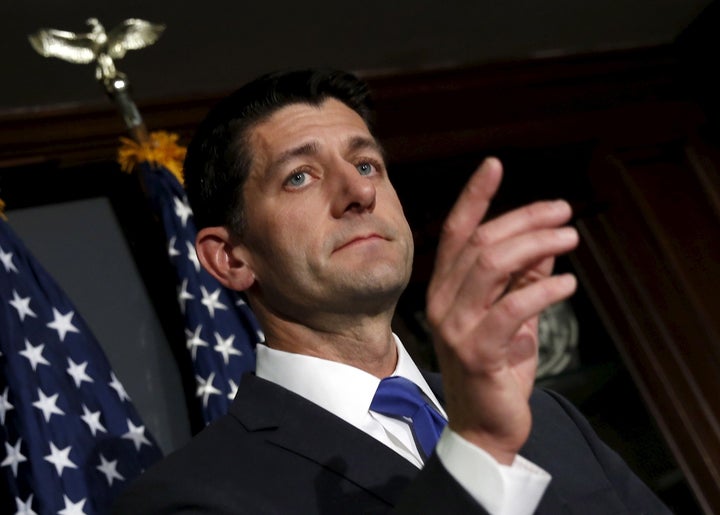 If you were looking for proof that Speaker Paul Ryan can sometimes back down from a promise, look no further than the budget.
With GOP leadership now finally acknowledging that they don't have the votes to move a spending blueprint through the House, the Wisconsin Republican appears to be backing off an earlier pledge that his chamber wouldn't pass appropriations bills unless it could agree to an overall budget number.
During a weekly press conference with Republican leaders, Ryan said it was still his goal to find agreement on a budget, but that leaders were discussing some backup plans. "We're keeping all options open," he said. "We're not foreclosing any options."
When Ryan was pressed on whether it was standard legislative procedure to move appropriations bills without a budget or a so-called deeming resolution -- a piece of legislation that simply outlines the top-line spending numbers for individual appropriations bills -- he reiterated that Republicans weren't ruling anything out.
"You know the rules very well," he said. "We know the rules."
The rules are that the House can consider appropriations bills on the floor without a budget agreement after May 15. (The rules also stipulate that Congress must get a budget done by April 15, though there's no penalty for missing that deadline.)
Appropriators are already working in their subcommittees to queue up spending bills, with House lawmakers already moving appropriations bills out of their subcommittees.
But Ryan was emphatic just a few weeks ago that the House wouldn't take up appropriations bills without first agreeing to a budget.
Asked on March 22 whether he would consider moving spending bills to the floor without a budget or deeming resolution, Ryan sounded quite definitive: "No," he said, "we need to do a budget."
Now Ryan is resorting to an old standby line of former Speaker John Boehner (R-Ohio) -- that "no decisions have been made" -- and he at least sounds open to the idea that the House may move appropriations bills to the floor without finishing a budget.
At least, the non-controversial spending bills anyway, like ones governing military construction, veterans' affairs, energy, water and maybe even agriculture.
Lawmakers may be able to move those bills on the floor because, while there's disagreement on how much they should spend overall, there's some unity that departments like the VA should not be taking a spending cut. (Most Republicans figure that the Department of Health and Human Services would take the brunt of the fiscal hit.)
House Republicans find themselves at odds over $30 billion in a more than $1 trillion budget. Conservatives want to go back on an October deal that raised the overall budget to $1.07 trillion and return to $1.04 trillion, the number that was reached in 2011 under the Budget Control Act. (Congress' inability to agree on specific spending within that limit led to automatic cuts known as sequestration in 2013.) Most appropriators and defense hawks are in favor of the $1.07 trillion number.
Ryan, who has repeatedly sounded optimistic about agreeing to a budget -- even insisting in February that the House was still "ahead of schedule" when the chamber first delayed budget consideration -- may recognize that the optics of lawmakers failing to do a budget and all of the appropriations bills aren't too keen, particularly in an election year.
The situation is even more dire for Ryan because he touted his ability as speaker to return the House to "regular order," a process by which lawmakers would pass appropriations bills on the floor instead of turning to last-minute spending deals to keep the government open.
Meanwhile, House Minority Leader Nancy Pelosi (D-Calif.) didn't express any sympathy for Ryan's predicament on Wednesday, telling reporters the stalemate within the Republican conference was "true to form."
"When you talk about the not meeting the budget deadline, well, nothing is surprising here," Pelosi said Wednesday. "Is anybody surprised by anything here? Does the word surprised still exist in the lexicon of Capitol Hill?"
The major theme of a January retreat for House and Senate Republicans, in fact, was that both chambers were going to pass all 12 appropriations bills before the beginning of the fiscal year -- something that hasn't been done since 1994.
Now that Ryan is facing the prospect of not getting any appropriations bills done, he's starting to sound a little more open to the procedural quirks that accompany lawmaking.
Before You Go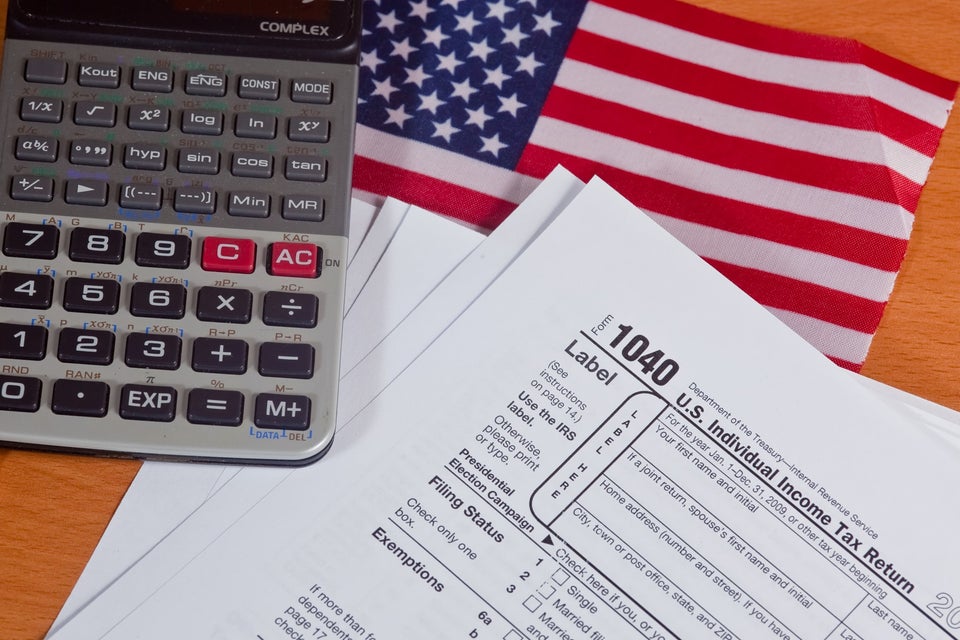 What Your Members Of Congress Can Do For You
Popular in the Community