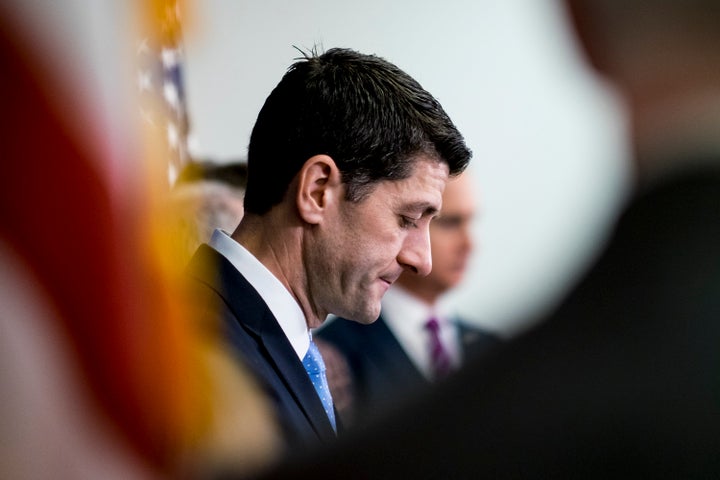 WASHINGTON -- With the House Republican budget facing increasingly long odds, Speaker Paul Ryan (R-Wis.) met with more than 25 members of the Freedom Caucus late Tuesday to try to persuade the conservative group to support the 2017 spending plan.
Over beer, chips, soda and, according to one caucus member who asked to remain anonymous to discuss the private meeting, "all the normal kinds of bagged munchies that you're not supposed to eat," Ryan hosted caucus members around a large conference table in his office to tell them that, if Republicans want to pass appropriations bills this year, they have to accept the budget number that leaders from both parties agreed to at the end of October.
"There's not a snowball's chance in hell that I'll vote for that," caucus member Mo Brooks (R-Ala.) told The Huffington Post after the meeting.
Brooks wouldn't go into details about the meeting, but made clear he was unmoved by Ryan's arguments. Brooks said the government is on a fiscally unsustainable path, and Congress hasn't helped with Republicans and Democrats agreeing in October to raise the 2017 budget caps by $30 billion.
Brooks said Republicans have to get serious about debt-reduction. The deficit is increasing for the first time since 2009 and the Congressional Budget Office projects spending will outpace revenue by $1.4 trillion in 2026.
"What we're doing is like getting a squirt bottle and thinking that's going to stop the Titanic from sinking," Brooks said.
"Paul Ryan has two choices," Brooks continued. "He can either support a financially responsible path that rises to the challenges that America faces, or not."
Freedom Caucus members spent roughly two hours urging Ryan to put forward a budget that reverts to the spending figure set under sequestration, the across-the-board spending cuts imposed in 2013. Two caucus members described the meeting as "intense."
Ryan, trying to find a way to work with Freedom Caucus members, floated the idea of future entitlement savings to make up for ballooning future deficits. Many caucus members said they want cuts now before they agree to future changes.
Ryan told caucus members that much of the blame for the country's growing deficits goes to President Barack Obama, who he met earlier in the day at the White House for a private lunch.
Individual caucus members didn't seem to buy Ryan's argument that Republicans are without options -- or blame. (Freedom Caucus members were careful to note they haven't reached an official position on the budget.)
Meanwhile, GOP leaders earlier on Tuesday reaffirmed at a press conference that they plan to produce a full budget blueprint.
Budget Chairman Tom Price (R-Ga.) told HuffPost he was "absolutely" committed to adopting a budget this year. He said he and his committee were working on a document that would produce a balanced budget in 10 years.
Asked whether there was a chance Republicans go back on the October budget agreement to use the lower 2017 number, Price said budgets are "always a challenge" and that they were "working through that." Pressed on whether that meant it was possible Republicans would push for the lower 2017 number, Price reiterated his position.
"These things are always a challenge," he said. "We'll figure it out."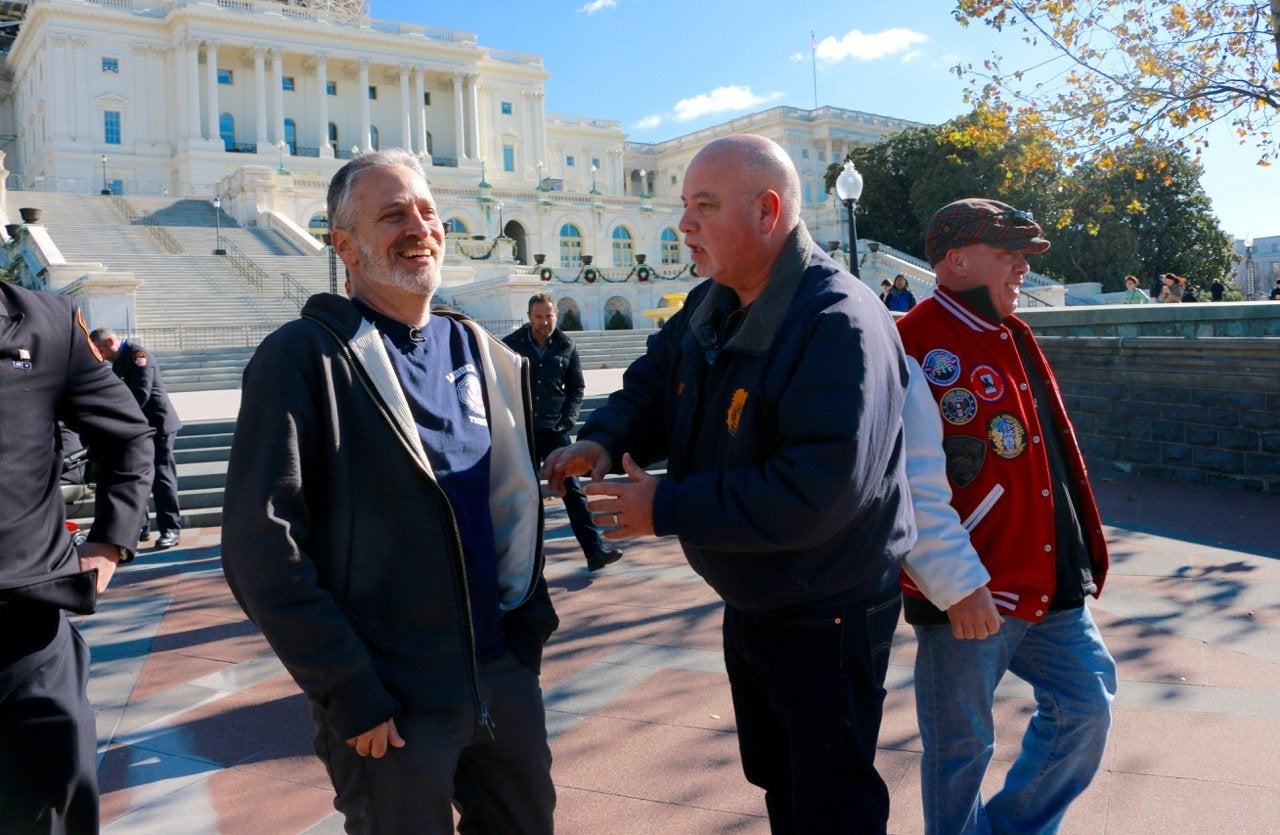 10 Brutal Things Jon Stewart Said About Congress And 9/11
Support HuffPost
The Stakes Have Never Been Higher
Popular in the Community