WASHINGTON -- House Budget Committee Chairman Paul Ryan (R-Wis.) rolled out his latest budget proposal, offering an ambitious blueprint that promises to balance the budget in a decade by repealing President Barack Obama's health care reforms and slashing Medicare, Medicaid and programs to help the poor.
Ryan's previous budgets -- used by Democrats as weapons in the last campaign season -- did not strive for balance in any such near term, and even then many analysts predicted they would not work. Many deem a 10-year balancing plan as impossible to follow without wreaking havoc on the economic recovery.
Ryan was deaf to such objections, arguing that Congress has an obligation not just to achieve a sustainable debt -- which Democrats say they favor -- but to reduce it.
"This is not only a responsible, reasonable balanced plan. It's also an invitation. This is an invitation to the president of the United States, to the Senate Democrats, to come together to fix these problems," Ryan said in a Capitol Hill news conference Tuesday that laid out the $4.6 trillion in cuts he hopes to achieve in 10 years.
"We don't think it's fair to let critical programs like Medicare go bankrupt. We don't think that it's fair to take more from hard-working families to spend more in Washington," he said. "The most important question isn't how do we balance the budget, but why? A budget is a means to an end. An end is the well-being of the American people. An end is a growing economy that produces opportunity and upward mobility."
Even as his budget claims to repeal Obamacare, it pockets the savings achieved under the health care law and keeps the revenue raised by it. It also seeks to cut Medicare by an additional $129 billion over 10 years by creating a voucher-like program seniors could choose instead of regular Medicare. It would cut Medicaid some $757 billion by converting the program into block grants for the states. Other programs -- among them food stamps -- would be cut by some $962 billion.
The budget plan includes no cuts in Social Security. Obama has suggested changing an inflation measurement to cut more than $100 billion from the program.
Democrats were quick to hammer the proposal, saying it was another attempt to balance the budget on the backs of the middle class and poor while not asking the wealthy to do more.
"It's deja vu all over again," Senate Majority Leader Harry Reid (D-Nev.) said even before Ryan spoke. "This budget reflects the same skewed priorities the Republican Party has championed for years, the same skewed priorities Americans rejected in November."
Indeed, MItt Romney ran for president largely on a budget plan that resembled that of his running mate, Ryan, and lost decisively. Democrats also picked up seats in the House and Senate running against the philosophy of the Ryan budget.
Ryan argued that the election's outcome didn't matter.
"The election didn't go our way. Believe me, I know what that feels like," he said. "That means we surrender our principles? That means we stop believing what we believe in? Look, whether the country intended it or not, we have divided government. We have the second largest House majority we've had since World War II. And what we believe in this divided government era, we need to put up our vision."
He also suggested maybe voters did agree with the GOP.
"Are a lot of these solutions very popular, and did we win these arguments in the campaign? Some of us think so," Ryan said.
The White House reacted by saying that while sacrifices would be required on all sides, Ryan's budget didn't achieve that.
"While the House Republican budget aims to reduce the deficit, the math just doesn't add up," said spokesman Jay Carney in a statement. "Deficit reduction that asks nothing from the wealthiest Americans has serious consequences for the middle class."
Reid elaborated on that point.
"The Ryan Republican budget will call for more tax breaks for the wealthy and an end to Medicare as we know it, and draconian cuts to education and other programs to help America's economy grow and prosper," Reid said, calling the plan's apparent balance "gimmickry."
"While House Republicans are doubling down on the extreme budget that the American people already rejected, Senate Democrats are going to be working on a responsible pro-growth budget that reflects the values and priorities of middle class families across the country," said Senate Budget Committee Chairwoman Patty Murray (D-Wash.), who is due to release the Senate's version of the budget Wednesday -- its first in four years.
Democratic aides familiar with the document said it will include $975 billion in revenue from closing tax exemptions on higher-end earners and an equal amount in spending cuts -- including $275 billion in health care cuts. It also aims to replace the across-the-board cuts from sequestration.
The Democratic budget would not seek to eliminate the deficit in 10 years, striving instead to stabilize the debt as a relatively small percentage of the gross domestic product. It aims to bring the total deficit reduction from the last couple of years of financial battles to $4.25 trillion over a decade.
Ryan acknowledged that the recent $600 billion in revenue raised from the fiscal cliff deal helps his budget, and that he would not try to undo the law that achieved that income. Yet Obamacare was another matter, he says, even though his plan keeps the $716 billion in savings it achieves from Medicare.
Ryan argued that the president's signature health care law would prove to be disastrous for the nation's health care system, resulting in a "rude awakening" for the American people.
"We don't like this law. This is why we're proposing to repeal this law in our budget," Ryan said. "More importantly, we believe that this law is going to collapse under its own weight."
The Senate Democrats' version would preserve the funding to continue implementing the Affordable Care Act, which itself brings down the deficit by about $200 billion.
This article was updated after publication with details about the Senate Democrats' budget proposal.
Before You Go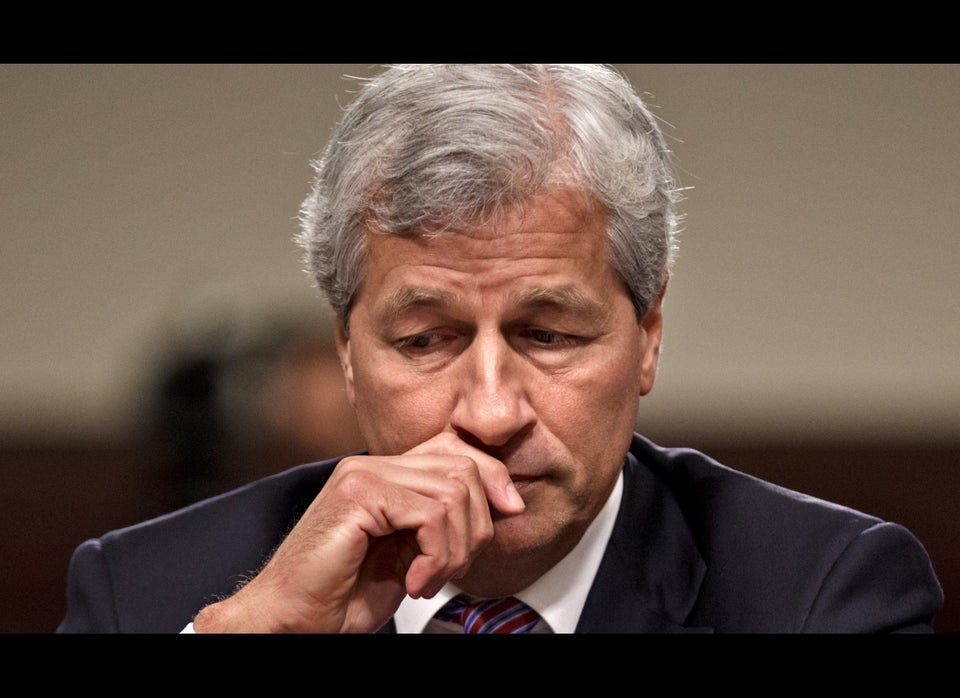 What The GOP Doesn't Want You To Know About The Deficit
Popular in the Community