WASHINGTON ― While a bipartisan effort is building in Congress to address bump stocks, House Speaker Paul Ryan (R-Wis.) says he wants a regulatory, but not a legislative, solution to the devices that allowed the Las Vegas mass killer to fire a semi-automatic assault rifle nearly as fast as a machine gun.
"We think the regulatory fix is the smartest, quickest fix, and I'd frankly like to know how it happened in the first place," Ryan said Wednesday at a press conference on Capitol Hill.
Democrats and some Republicans say congressional action is needed to codify a ban on bump stocks because a regulation can easily be overturned by a different administration. Other Republicans like Ryan, however, prefer the Bureau of Alcohol, Tobacco, Firearms and Explosives, or the ATF, close the loopholes via a regulatory change.
"We are still trying to assess why the ATF let this go through in the first place," Ryan added on Wednesday. "What happened on the regulatory side to allow this to occur in the first place?"
Ryan's comments on bump stocks follow a statement from the National Rifle Association, the powerful gun rights advocacy group, which said last week that bump stocks ought to be subject to "additional regulations."
Lawmakers have introduced several bills aiming to ban bump stocks and similar devices that simulate automatic gunfire in the wake of the Oct. 1 Las Vegas shooting, which left 58 people dead and over 500 injured. A measure authored by Reps. Carlos Curbelo (R-Fla.) and Seth Moulton (D-Mass.) offered the most promising chance at doing so, garnering support from 10 Republican co-sponsors.
"For the first time in decades, there is growing bipartisan consensus for sensible gun policy, a polarizing issue that has deeply divided Republicans and Democrats," Curbelo said on Tuesday.
Any attempt at gun legislation faces tough odds in a Republican-controlled Congress. (Notably, the list of GOP co-sponsors to the Curbelo-Moulton legislation includes mostly moderates and northern representatives.)
Ryan's preference against legislative action makes the task even more difficult.
"I don't see any legislation that necessarily will make its way through the House and Senate on bump stocks," Freedom Caucus Chairman Mark Meadows (R-N.C.) told reporters late Tuesday night.
Meadows noted that his personal office had sent a letter to ATF on the matter asking for more information, but he didn't think there were enough votes, between likely all Democrats and some Republicans, that could pass both chambers.
"I just don't see that there's an overwhelming support in the Senate and House to move legislation at this point," he said.
That assessment may be true, as some Republicans might balk over bringing legislation to the floor that could be used to further restrict guns, but it's difficult to see how a bill simply banning bump stocks wouldn't have at least a decent chance at passing.
Before You Go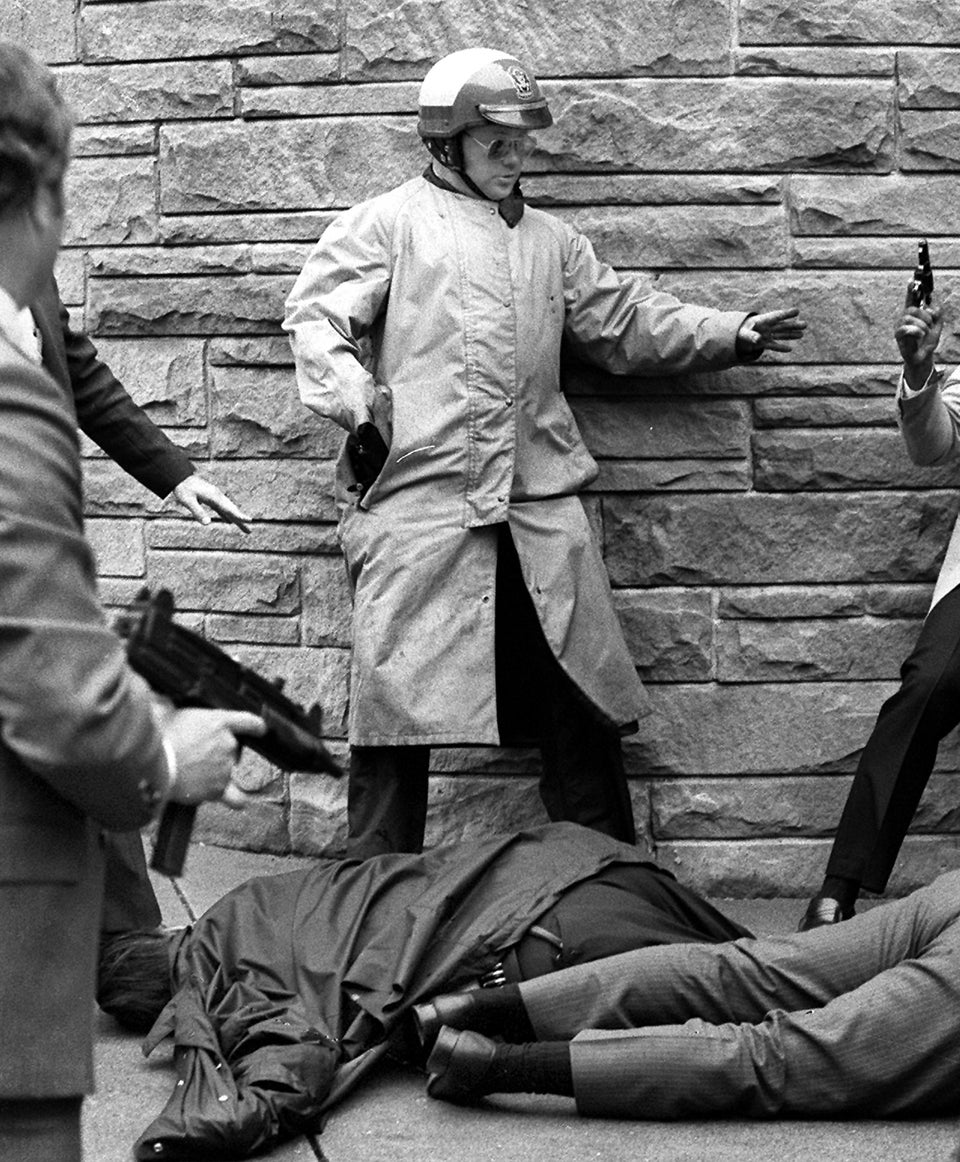 Pivotal Moments In The U.S. Gun Control Debate
Popular in the Community