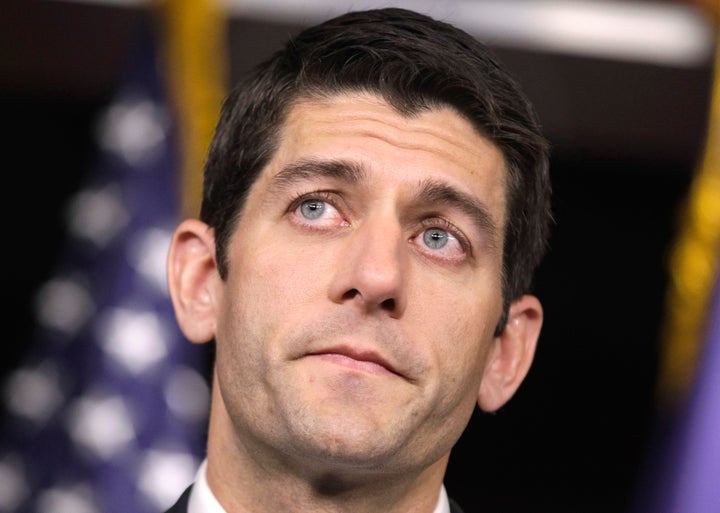 WASHINGTON -- Rep. Paul Ryan (R-Wis.) is taking his first political hit back home for a budget plan that critics say will hurt elderly Medicare beneficiaries.
Ryan, who chairs the powerful House Budget Committee, unveiled a proposal last week to start reining in the deficit in part by reconfiguring Medicare as a voucher-like program where seniors would get subsidized private insurance. The Congressional Budget Office found the move would cost seniors more.
Now Kenosha County Supervisor Rob Zerban is using that finding to help drum up support for his campaign to defeat Ryan.
Zerban, who announced his campaign just over two weeks ago, has launched a new website dubbed handsoffmygrandma.com, which turns the tables on the argument, popular among Republicans during the health care reform battle, that Democrats wanted to ration care for the elderly.
"After taking contributions from health care lobbyists, Paul Ryan now wants to empower insurance companies instead our seniors," the site's message says. "In fact, Ryan's plan will end of Medicare as we know it - raising premiums and cutting benefits for more than 20 million seniors across the country."
"Ryan is wrong, and we can't let him hurt our seniors," it says in a pitch for email addresses and names. "Sign up today to send a clear message to Paul Ryan - Hands Off My Grandma!"
Ryan's office did not immediately respond to a request for comment.
Democrats don't think Ryan will be an easy target -- in 2010, he won with nearly 70% of the vote -- but a Democratic operative noted that a majority of voters in Ryan's district went for President Obama in 2008, just like in 60 other districts the party is targeting.
"Everyone wants to write stories about Paul Ryan's budget pushing Republicans off a cliff," the operative said. "Well, Paul Ryan may jump with them."
"When you start looking at it, there's a real play there. Obama won the district, and the base is fired up over the Scott Walker stuff," the operative added, referring to the Wisconsin governor's battle against labor unions.
Ryan's position as the head of the budget committee might also make him more vulnerable. Rep. John Spratt (D-S.C.), who held the same position, lost his seat last year after he had to lead the way on economic policies that were unpopular among some.
"The more Ryan gets out in front on this, the tougher it is for him," the operative said.
Popular in the Community