 Paul Ryan went after President Barack Obama's trade enforcement record with China on Thursday, telling a crowd of over 1,000 supporters in Ohio that China is treating the president "like a doormat."
"Free trade is a powerful tool for peace and prosperity, but our trading partners need to play by the rules," Ryan said at a campaign rally in North Canton. "This challenge focuses on China. They steal our intellectual property rights, they block access to their markets, they manipulate their currency."
"President Obama said he would stop these practices," he continued. "He said he'd go to the mat with China. Instead, they are treating him like a doormat. We're not going to let that happen. Mitt Romney and I are going to crack down on China cheating and we're going to make sure that trade works for Americans."
Sharp rhetoric on China has been a major talking point for Mitt Romney throughout his presidential bid, so it is no surprise that his newly tapped running mate would adopt similar language.
But while serving in Congress, Ryan has been reticent to take action on Chinese trade practices. He voted against the Currency Reform Fair Trade Act in 2010, a bill that would've held China accountable for currency manipulation.
Danny Kanner, a spokesman for the Obama campaign, responded to Ryan's speech, saying, "The Obama Administration has stood up for American workers, filing seven trade complaints against China in its first three and a half years, bringing cases at twice the rate of the Bush Administration. Just a few days after being picked as Romney's vice presidential candidate because of his 'ideas,' it's unfortunate and troubling that he so quickly abandons them."
Last year, Sen. Sherrod Brown (D-Ohio) tried to make progress on the issue, which has been a detriment to manufacturing jobs in states such as Ohio, Pennsylvania and Michigan, by introducing the Currency Exchange Rate Oversight Reform Act of 2011. The bill aimed squarely at China while enforcing greater consequences on currency manipulation; it passed overwhelmingly in the Senate but was held up by House Republicans.
Republicans have repeatedly criticized Obama for refusing to label China a "currency manipulator," although the president hasn't shied away from admonishing the country's trade and currency practices.
Just last month, Obama announced that the U.S. had lodged a complaint with the World Trade Organization against the Chinese government's tariffs on American cars. The announcement came one month after the WTO ruled in favor of the United States in a case against Chinese duties on U.S. electrical steel, which authorized the U.S. to impose its own tariffs against China and was seen as a victory for the administration. In 2009, Obama also imposed punitive tariffs on Chinese tire imports.
"We're going to continue to be firm that China operate by the same rules as everyone else," Obama said. "We don't want them taking advantage of the United States."
Before You Go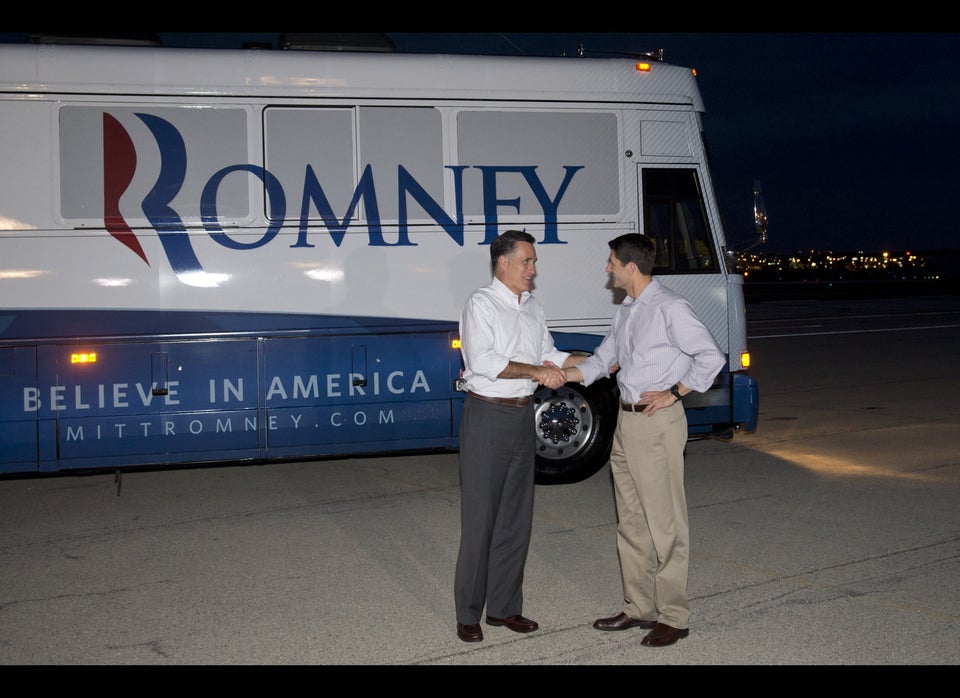 Romney-Ryan 2012 Soundtrack
Popular in the Community