WASHINGTON -- The GOP wants concessions from Democrats in exchange for not allowing the U.S. to default on its debts this spring, Rep. Paul Ryan (R-Wis.) said on Fox News Sunday.
"We as a caucus -- along with our Senate counterparts -- are going to meet and discuss what it is we're going to want out of the debt limit," Ryan said. "We don't want nothing out of this debt limit. We're going to decide what it is we're going to accomplish out of this debt limit fight."
Ryan said the party will make up its mind on its list of demands at a coming retreat. "We're going to meet in our retreats after the holidays and discuss exactly what it is we're going to try to get for this," he said.
The president has said that he will refuse to negotiate around the debt limit, and that it is Congress' obligation to pay the debts that Congress itself ran up.
It is not yet clear when precisely the debt ceiling will be hit. "One of the problems and concerns I have with the debt limit is: We don't know when it's going to hit. Jack Lew, the treasury secretary, has ultimate discretion on when this could occur. So the timing of this is very much in doubt," Ryan said.
"The right answer is they should just extend the debt limit way in advance and not have any sense of crisis at all. I hope that will happen. You know, they set Feb. 7 as the day when the debt limit expires. We do have extraordinary measures [that] last about a month after that. So yeah, they have some time."
This post has been updated to include comment from Treasury Secretary Jack Lew.
Before You Go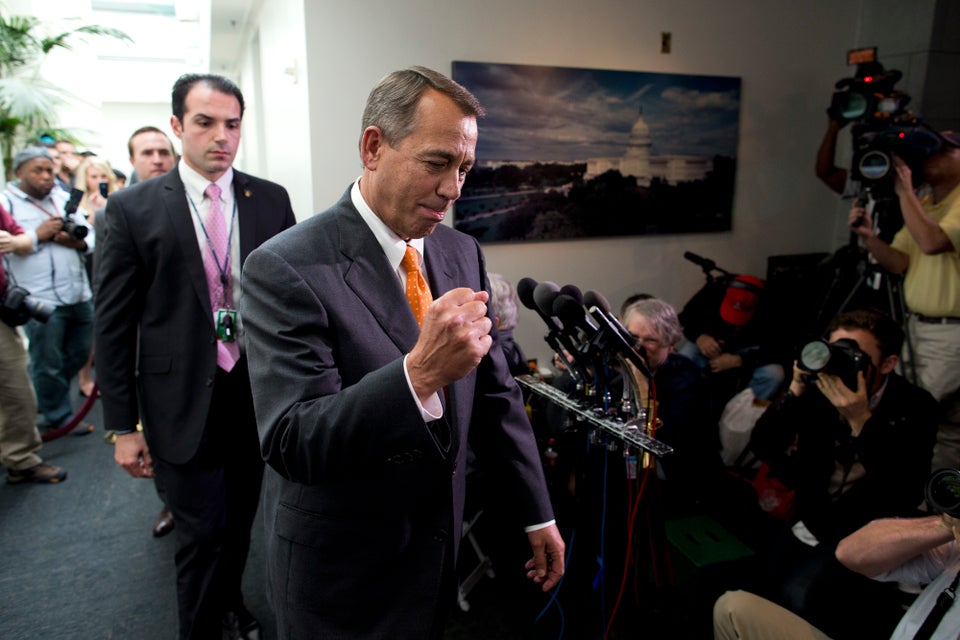 2013 Government Shutdown
Popular in the Community