House Speaker Paul Ryan (R-Wis.) said Thursday he cannot at this time support or endorse Donald Trump, the presumptive presidential nominee of his own party.
"I'm just not ready to do that at this point. I'm not there yet," Ryan said in an interview with CNN's Jake Tapper. "I hope to and want to. What's required is that we unify the party."
The speaker said he wants to endorse his party's nominee, but that more needs to be done to unify the GOP before he can do so. He added that the GOP needs a "standard-bearer that bears our standards" before he can make an endorsement.
Nearly all previous GOP presidential nominees are sitting out the party's convention in Cleveland -- including President George H.W. Bush, President George W. Bush, Arizona Sen. John McCain and former Massachusetts Gov. Mitt Romney, who mounted a fierce but ultimately unsuccessful campaign against Trump earlier this year.
"I think it's possible but we're not there right now," Ryan added of the prospect of uniting his party.
Trump responded to the speaker's comments in a statement Thursday afternoon.
"I am not ready to support Speaker Ryan's agenda," the presumptive nominee said. "Perhaps in the future we can work together and come to an agreement about what is best for the American people. They have been treated so badly for so long that it is about time for politicians to put them first!"
Eager to seize on the dramatic fissure between two of the GOP's top leaders, the campaign of Democratic presidential hopeful Hillary Clinton emailed Ryan's remarks to reporters immediately after he made them, adding his name to a "growing list of conservatives rebuking Trump."
In the immediate aftermath of Ryan refusing to endorse Trump on Thursday, lawmakers contacted by HuffPost were unwilling to give their reactions on the record.
One conservative lawmaker, who didn't want to be identified, offered that Ryan is smart, "and he knows how many crazy things Trump has said."
"It makes me respect him more," the lawmaker said of Ryan. "Bold move."
Ryan's remarks could give other vulnerable Republicans cover to follow suit.
Missouri Rep. Ann Wagner said Thursday that she, too, was withholding her endorsement of Trump until he "is capable of stepping up to the leadership position of being the nominee of our party."
Asked what it would take to earn her support, the congresswoman said Trump would need to lay out "real policies and issues out there that line up with my conservative principles. And I have yet to see that on policy. And, quite frankly, I believe in calling people to their highest and best, not their lowest and least. And Donald Trump's slurs and attacks, not only do I find them not presidential, I just don't even find them suitable in society."
Matt Fuller contributed reporting.
This post has been updated with comments from Donald Trump and Rep. Ann Wagner.
Before You Go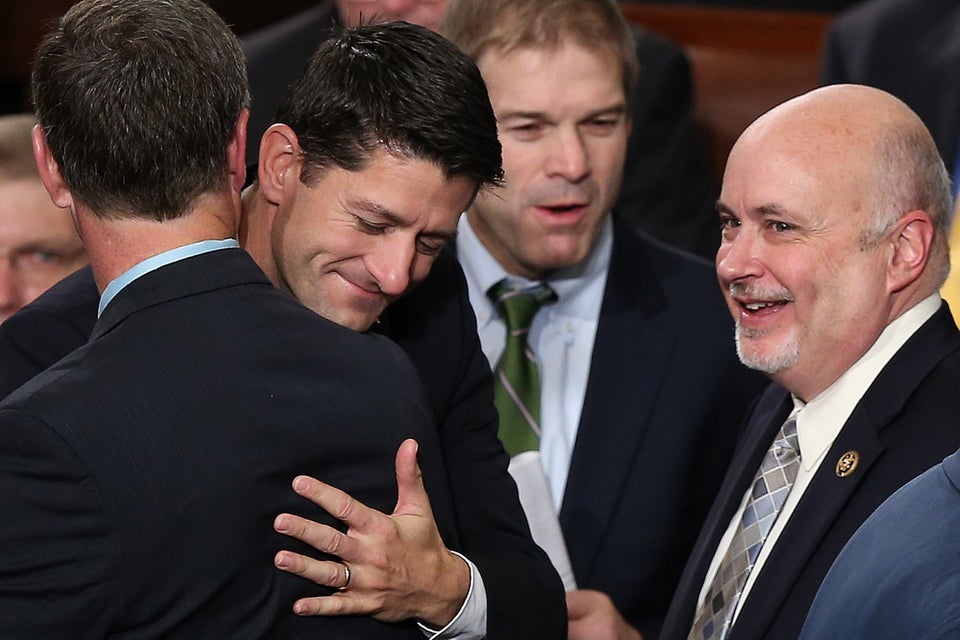 Paul Ryan's Speaker Election
Popular in the Community