Not 24 hours had passed after Ryan finally said he'd vote for the businessman, following weeks of holding out, before he found himself in a position he'll surely come to find familiar: Trump said something offensive -- and Ryan had to find some way to distance himself from it without being seen to go against the candidate.
U.S. federal judge Gonzalo Curiel is handling two lawsuits against the for-profit Trump University. Trump has doubled down on the idea that Curiel's Mexican heritage makes the judge biased against him.
"He's a Mexican," Trump told CNN of Curiel. "We're building a wall between here and Mexico. The answer is, he is giving us very unfair rulings -- rulings that people can't even believe."
Ryan reacted said during a radio interview Friday that the reality TV personality's comments were "out of left field."
"It's reasoning I don't relate to. I completely disagree with the thinking behind that," Ryan said. "And so, he clearly says and does things I don't agree with, and I've had to speak up on time to time when that has occurred, and I'll continue to do that if it's necessary. I hope it's not."
Tough to stomach, maybe, but Trump's comments are surely nothing "out of left field."
Before You Go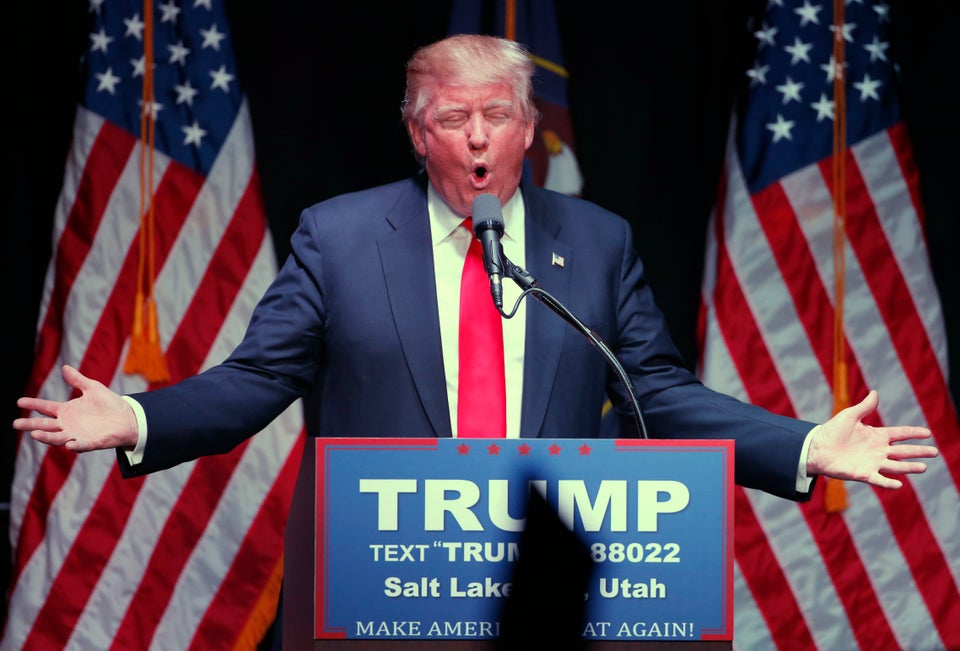 Scenes Of Hate At Donald Trump Rallies
Popular in the Community