WASHINGTON ― House Speaker Paul Ryan (R-Wis.) has been condemning Donald Trump for months, but on Tuesday he told CNN he voted for him for president of the United States.
Ryan has been trying to take the position that he simultaneously embraces and rejects Trump. On the one hand, he's criticized the Republican presidential nominee for just about everything that's come out of his mouth. He's called him out for anti-Semitism, "textbook" racism, insulting a Gold Star family, praising an Iraqi dictator, inciting violence, associating with white supremacists and joking about someone shooting Democratic nominee Hillary Clinton, among other things.
At the same time, Ryan has continued to endorse Trump for president.
On Tuesday, the speaker seemed to want credit for not campaigning with Trump, even as he made it known that he'd voted for him.
Just a few weeks ago, Ryan was prepared to share a stage with Trump at a Wisconsin event. But it seemed like he didn't want anyone to know. Ryan buried that detail in a press release about his attendance at the event.
Trump ended up skipping that event after the release of a 2005 recording where he could be heard making incredibly lewd comments about women. Ryan issued a statement saying he was "sickened" by the video and that he hoped Trump would do a better job of respecting women.
Sickened as he felt, though, he found a way to vote for Trump for president.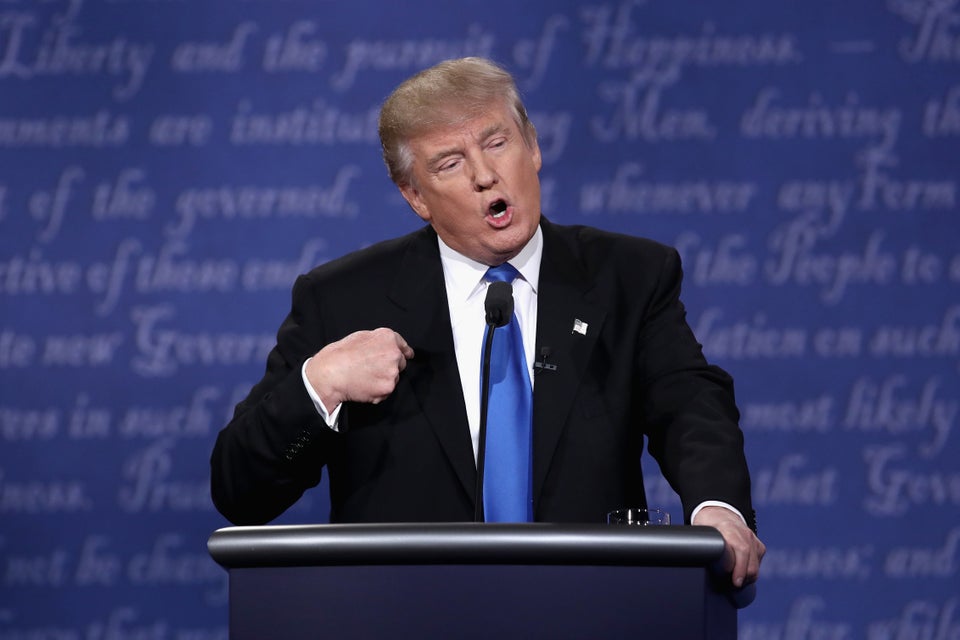 Trump And Clinton Face Off In First Debate But Whose Face Won?
Popular in the Community