Ryan voted in 2010 -- along with most Republicans and several Democrats -- against the repeal of the policy that prohibited gays and lesbians from serving openly in the military.
"I talked to a lot of good friends of mine who are combat leaders in the theater, and they just didn't think the timing of this was right to do this when our troops were in the middle of harm's way in combat," said Ryan. "Now that it's done, we should not reverse it. I think that would be a step in the wrong direction because people have already disclosed themselves."
"I think this issue is past us. It's done. And I think we need to move on," he said.
Romney in December 2011 articulated a similar position. "That's already occurred. I'm not planning on reversing that at this stage," he told the Des Moines Register editorial board. "I was not comfortable making the change during a period of conflict, due to the complicating features of a new program in the middle of two wars going on, but those wars are winding down, and moving in that direction at this stage no longer presents that problem."
A study by the Palm Center, a research institute devoted to studying the impact of sexual minorities on the military, found no negative consequences on military readiness, unit cohesion, recruitment, retention or morale one year after the policy was repealed.
Before You Go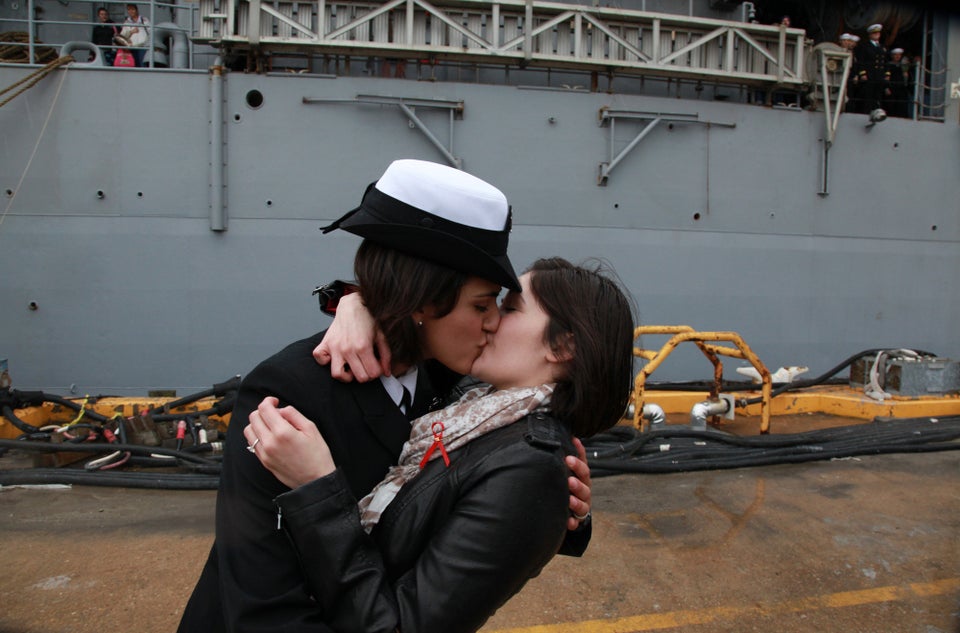 Look Back: 25 Memorable Stories Since The Repeal Of DADT
Popular in the Community