During a book signing in Florida on Saturday, Rep. Paul Ryan (R-Wis.) was confronted by a group of Dreamers over his vote against Deferred Action for Childhood Arrivals, also known as DACA.
Earlier this month, House Republicans voted to end the Obama administration program that has helped more than 550,000 young undocumented immigrants who were brought to the United States by their parents to remain and work in the U.S. for a renewable two-year period. Many Republicans have blamed the policy for the recent surge of unaccompanied minors entering the country illegally at the U.S.-Mexico border in recent months, despite there being little evidence to support the talking point.
"A couple weeks ago you voted for defunding DACA," one Dreamer asked Ryan, who was signing copies of his new book, The Way Forward. "It would put me and my sister up for deportation. We just had a question -- do you want to deport me and my sister?"
Ryan largely ignored the question, pressing the activists to "read the position in the book." The activists were escorted away from the congressman.
He was later confronted again by Ray Jose, an organizer with immigrant youth organization United We Dream. Jose was escorted out of the book store by a security guard.
Ryan's office did not immediately return The Huffington Post's request for comment.
Watch the full video above.
The 2012 Republican vice presidential candidate was also met with protesters at a book tour stop in Chicago last Thursday, as activists accused Ryan of flip-flopping on immigration. (Ryan has previously voiced support for bipartisan immigration reform.)
Before You Go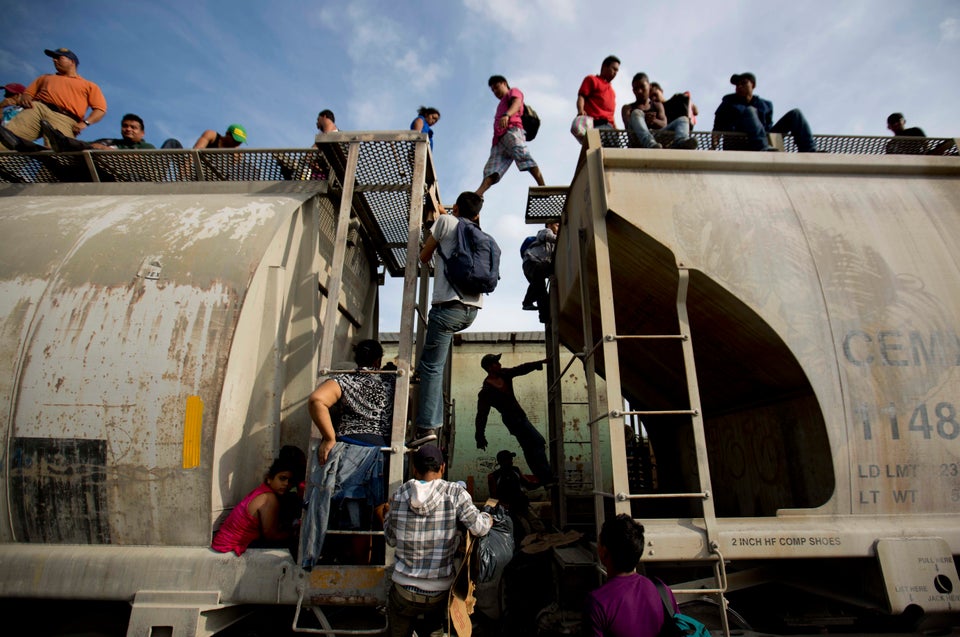 Why Latin Americans Really Come To The U.S.
Popular in the Community