GOP vice presidential candidate Paul Ryan said Monday he supported removing the term "forcible rape" from his bill banning taxpayer funding for abortions, claiming it was included only as "stock language" and not to limit the definition of rape.
"Rape is rape, period," Ryan, a Wisconsin congressman, said in an interview with Fox News' Bret Baier. "This is language that was stock language used for lots of different bills, bills I didn't author, and that language was removed to be very clear and I agree with that. Removing that language so we are very clear. Rape is rape, period, end of story."
Ryan authored the "No Taxpayer Funding for Abortion Act" with Rep. Todd Akin (R-Mo.) that referred to "forcible rape" and incest rather than rape in general. The word "forcible" was removed during debate in the House of Representatives, which passed the bill in May 2011, though the bill isn't expected to go anywhere.
Akin is under fire after remarks last week that women who suffer "legitimate rape" won't need abortions because they "have ways to try to shut that whole thing down."
Ryan and presidential candidate Mitt Romney condemned those remarks, but the controversy became somewhat awkward for the vice presidential pick because of his work with Akin on restricting abortion.
Both Ryan and Akin oppose abortion even in instances of rape and incest, although Romney supports those exceptions. Ryan has said Romney, as president, would dictate policy on the issue, but that he is "proud of" his past votes on abortion issues.
"I stand by my pro-life record in Congress. It's something I'm proud of," Ryan told KDKA-TV in Pittsburgh last week. "But Mitt Romney is the top of the ticket and Mitt Romney will be president of the United States and he will set the policy of the Romney administration."
In that interview, Ryan refused to discuss what the term "forcible rape" meant.
Ryan also defended his abortion legislation on economic grounds Monday, arguing the bill was meant to save government money.
"Look, all these bills were bills to stop taxpayer financing of abortion," he said on Fox News. "Most Americans agree with us, including pro-choice Americans, that we shouldn't use hard-working taxpayer dollars to finance abortion."
Before You Go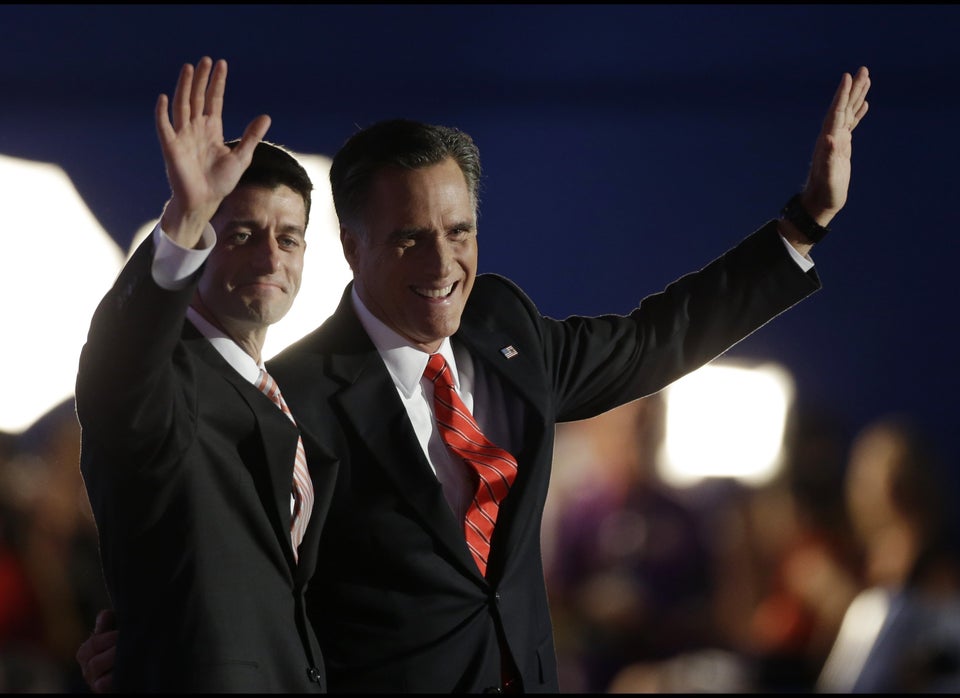 Republican National Convention 2012
Popular in the Community