WASHINGTON -- Rep. Paul Ryan (R-Wis.) said Tuesday that the best way for Congress to resolve the standoff over the government shutdown is to tie the matter to the looming fight over raising the debt ceiling.
The federal government shut down at midnight on Tuesday as Republicans refused to keep it funded without attaching a provision that would delay Obamacare for a year. Meanwhile, the government is set to hit its debt limit on Oct. 17, which gives lawmakers two weeks to reach an agreement on how much to raise it and whether to attach any other provisions. Ryan, the chairman of the House Budget Committee, said Congress should tackle both matters together.
"We have a debt limit coming," he told reporters. "Most budget agreements in the past have always involved debt limit increases. We think that's the forcing mechanism, just like the Budget Control Act that President Obama signed before."
Ryan was referring to the debt deal that Congress passed and President Barack Obama signed in 2011, which included, among other things, raising the debt ceiling and lining up sequestration cuts. Beyond that, Ryan pointed to the Bowles-Simpson deal, the 1997 budget agreement and the 1990 budget agreement as examples of other deals that came together in the context of raising the debt ceiling.
"That's what we think we need. A forcing action to bring two parties together," Ryan said. "We don't want to close the government down. We want it open. But we want fairness ... We want a budget agreement that gets the debt under control."
Up until now, Ryan has been largely invisible in the fight over funding the government. The former 2012 vice presidential candidate made his Tuesday remarks during a somewhat awkward photo-op, in which House Republicans sat around a table with empty seats on the other side. The empty seats were supposed to represent where Senate Democrats would be sitting, if they had agreed to go into a conference committee to reach a deal on a government-funding bill.
But Democrats say they refuse to negotiate over a bill to keep the government running. They continue to insist on passing a bill that simply funds the government while Republicans insist on tying the must-pass measure to a one-year delay of Obamacare.
Ryan made his pitch as he sat next to House Majority Leader Eric Cantor (R-Va.), suggesting House Republican leaders may be considering lumping the two fights together in the days ahead. That would mean the the government shutdown would last for another two weeks or so.
A Republican leadership aide told The Huffington Post that Ryan's call for tying the issues together is "a possibility that's far from certain, but it is certainly possible."
A White House official flatly dismissed the idea.
"We are not negotiating over the debt limit," said the official.
Before You Go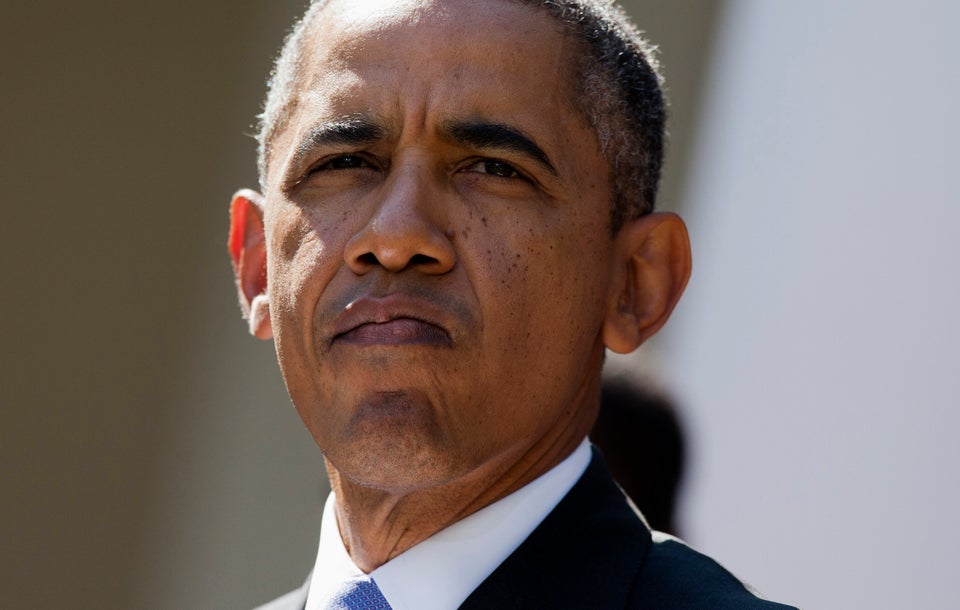 2013 Government Shutdown
Popular in the Community