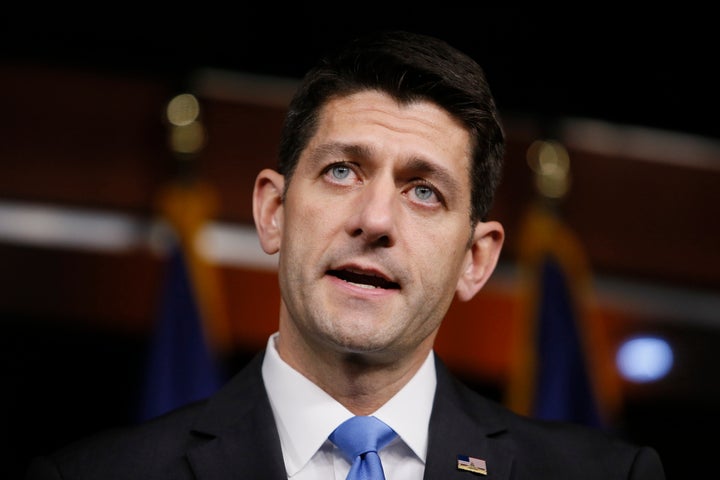 WASHINGTON -- House Speaker Paul Ryan (R-Wis.) criticized President Barack Obama on Monday for planning to use his executive authority to implement gun control measures.
But take Obama out of the equation, and Ryan is just fine with tighter background checks on gun sales -- the very thing Obama is expected to focus on -- and with a president taking executive actions on major policy issues.
While it's not clear what specific actions the president will take this week, he will reportedly require more gun sellers to conduct background checks at gun shows. This would at least narrow a loophole in federal law that allows private sales of firearms at shows without background checks.
Ryan dismissed that idea Monday, saying it wouldn't have stopped the mass shootings that have plagued the nation.
"We all are pained by the recent atrocities in our country, but no change the president is reportedly considering would have prevented them," the speaker said in a statement. "We have seen consistently that an underlying cause of these attacks has been mental illness, and we should look at ways to address this problem."
That's a stark contrast to where Ryan stood in January 2013, when he called the notion of closing the gun show loophole "reasonable" and "obvious."
"I think we need to find out how to close these loopholes and do it in such a way that we don't infringe upon people's Second Amendment rights," he said in an interview with the editorial board of the Milwaukee Journal-Sentinel.
"We had this issue, 2001, 1999 I think … when I first got into Congress," Ryan continued. "At the time I remember thinking, 'You know, there is a loophole here. We should address that.'"
See a video of that interview:
Despite those earlier comments, Ryan spokeswoman AshLee Strong told The Huffington Post on Monday that he "has never supported" what Obama is proposing. She said he wants the president to focus on enforcing current laws instead of "intruding further into people's lives."
Beyond specific gun control proposals, Ryan also took issue Monday with the fact that Obama is bypassing Congress to address gun violence.
"While we don't yet know the details of the plan, the president is at minimum subverting the legislative branch, and potentially overturning its will," he said. "This is a dangerous level of executive overreach, and the country will not stand for it."
But back when he was Mitt Romney's vice presidential running mate, Ryan thought the idea of a president using his executive authority to make big policy changes sounded great. Ryan told attendees at a September 2012 campaign event that if elected, Romney would repeal Obama's signature health care law through an executive order, since the Senate votes weren't there to repeal it through Congress.
"The answer is yes, on day one, Mitt Romney's going to send an executive order granting those waivers" to get rid of the law, Ryan said. "We are going to repeal and replace this entire law."
Strong said there's no inconsistency in Ryan's comments on executive authority.
"The speaker has never said he's against all executive action," she said.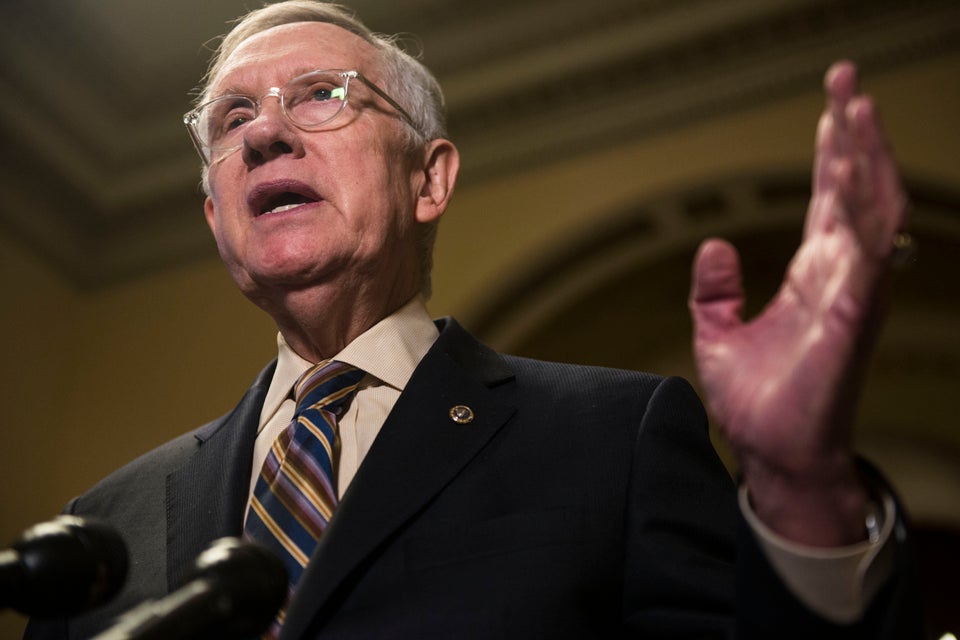 Politicians React To Paul Ryan Getting Elected Speaker
Popular in the Community