 The proposals House Budget Committee Chairman Paul Ryan (R-Wis.) unveiled Tuesday would lead to a dramatic increase the number of people who lack health insurance in the United States.
Under Ryan's budget, cuts to Medicare, Medicaid and President Barack Obama's health care reform law would total $2.72 trillion over 10 years. That's 59 percent of the total $4.63 trillion in cuts contained in Ryan's budget-balancing plan. And that's not counting the $716 billion in Medicare spending cuts from the health law, which Ryan keeps as part of his budget, despite blasting those cuts during the presidential campaign last year -- and despite his call to repeal the rest of the law.
Taking that much money out of the system without proposing an alternative means to promote health care coverage will result in fewer people having health benefits. People who don't have health insurance because they can't afford it or who are poor enough to qualify for Medicaid would be the losers under Ryan's plan.
Ryan counts $1.84 trillion in budgetary savings from repealing Obamacare, which makes it the largest single item on his list of cuts. Eliminating the health care law also would include ditching its expansion of Medicaid, which the CBO projects will cover 12 million more people, mostly low-income adults earning up to 133 percent of the federal poverty level, which is $15,282 for a single person this year.
"You make no progress on the uninsured and you then take a lot of the current Medicaid population that are very low-income and you put them out into the market and they, too, would be likely to be uninsured," said Diane Rowland, the executive director of the Henry J. Kaiser Family Foundation's Kaiser Commission on Medicaid and the Uninsured. "Most of the people who are uninsured today who would have gained coverage through the [Affordable Care Act] would not" under Ryan's proposals, she said.
And Ryan's plan would make even deeper cuts to Medicaid, the joint federal-state health program that covers more than 63 million people, nearly half of whom are children and a quarter of whom are elderly or have disabilities. Federal spending on Medicaid and unspecified "other health" programs would decline by $756 billion over a decade if Ryan had his way. That's an 18.4 percent reduction compared to the $4.1 trillion these programs are projected to cost under current law, according to the Budget Committee.
As he has for several years in a row, Ryan again proposed slashing federal Medicaid spending and converting the program into a system of "block grants" that would provide states with greater authority to change -- and cut -- enrollment and benefits. The latest version of Ryan's budget is consistent with his previous proposals and the platform he espoused as 2012 Republican presidential nominee Mitt Romney's running mate.
Although governors, especially Republicans, have long sought Medicaid reforms that would free them from federal standards, taking hundreds of billions of dollars out of the program, as Ryan proposes, would lead to reduced coverage.
"It's just inevitable that, given where states are with their budgets and their resources, that there would be major cutbacks," the Kaiser Family Foundation's Rowland said. "The only way to achieve savings of the level he would be talking about is to actually cover fewer people."
According to one evaluation of the budget Ryan introduced last year, his block-grant plan would reduce Medicaid enrollment by half. Combined with his proposed repeal of Obamacare, that would mean 37.5 million fewer people would have Medicaid coverage were Ryan's 2012 proposals made law, the Urban Institute and the Henry J. Kaiser Family Foundation concluded last October. The Medicaid cut in Ryan's new budget plan is $54 billion smaller than the proposal analyzed in the 2012 report.
Medicaid costs less per-person than any other form of health care coverage, and the program already pays medical providers the lowest rates, so there isn't much states could do to offset cuts of that magnitude without dropping people from the program, said John Holahan, director of the the Urban Institute's Health Policy Center and lead author of the 2012 report.
"I never thought you could find a substitute for what Medicaid does now and save money," Holahan said.
Since Obama signed the Affordable Care Act three years ago, congressional Republicans have vowed to "repeal and replace" it with something else. Ryan reiterated that plan in his budget and during a press conference Tuesday, but he didn't offer an alternative to expand health insurance coverage to uninsured people.
Before You Go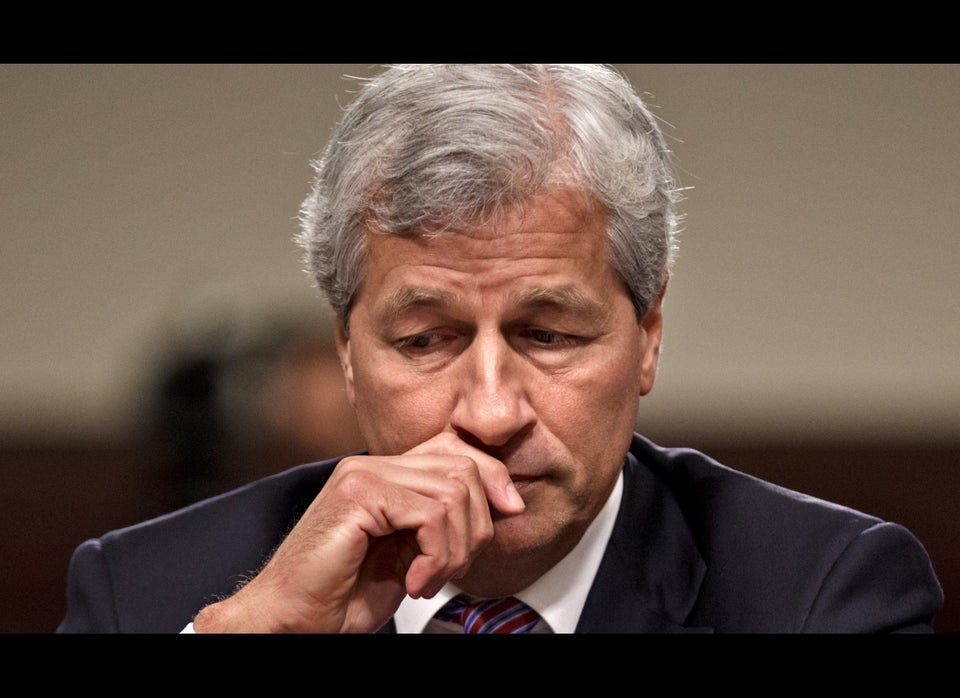 What The GOP Doesn't Want You To Know About The Deficit
Popular in the Community