WASHINGTON -- Former Republican vice presidential candidate Rep. Paul Ryan (Wis.) said Sunday that if Secretary of State Hillary Clinton were president, the nation's fiscal crisis would have been averted.
"Look, if we had a [Hillary] Clinton presidency, if we had Erskine Bowles as chief of staff of the White House or president of the United States, I think we would have fixed this fiscal mess by now," Ryan said on NBC's "Meet the Press." "[But] that's not the kind of presidency we're dealing with right now." Bowles was chief of staff to former President Bill Clinton, and currently co-chairs the Campaign to Fix The Debt, a bipartisan deficit reduction effort.
The praise was especially noteworthy because speculation abounds in Washington over both Ryan and Clinton's presidential prospects in 2016, although neither has responded to questions about their future plans.
Considered a major star in the GOP, Ryan was noncommittal about plans to run for president in 2016. Asked what he thinks about running, he said, "I don't."
"I think it's just premature," he added, "I've got a job to do. I represent Wisconsin, I'm chairman of the budget committee at the time we have a fiscal crisis." In the couched translation of Washington-speak, Ryan's response leaves the door wide open for him to run.
In one of a number of jabs at President Obama during his first live interview since losing the November election, Ryan said, "I don't think that the president thinks we actually have a fiscal crisis." He even pulled out a chart to show host David Gregory the dangers of runaway government spending.
Ryan said he believes sequestration, a series of steep cuts to federal spending, "will happen," and blamed congressional Democrats for opposing his efforts and those of other House Republicans to cut other spending instead. Ryan said that if he and GOP running mate Mitt Romney had won the election, the "fiscal cliff" battle wouldn't have resulted in a failure to pass a budget "because we would have gone and worked with Democrats and Republicans in Congress."
The chairman of the House Budget Committee weighed in on what the Republican party should learn from electoral defeats for the White House and a handful of key Senate races. "Obviously, we have to expand our appeal," he said. "We have to expand our appeal to more people and show how we'll take the country's founding principles and apply them to the problem of the day, solutions to fix our problems.
"We have to show our ideas are better at fighting poverty, better at solving health care, how our ideas are better at solving problems that people experience in their daily lives," he continued. "And that's a challenge we have to rise to, and I think we're up for it."
To that end, Ryan was quick to reject the notion that Republicans in the House were willing to shut down the government, which some of the most conservative members of the chamber had suggested could be a good thing at the height of the budget debates in December.
"We're not interested in shutting the government down," he said. "What happens on March 1 is spending goes down automatically. March 27 is … the moment you're talking about, the continuing resolution expires. We are more than happy to keep spending at those levels going on into the future while we debate how to balance the budget, grow the economy, create economic opportunity. That's the kind of debate the country deserves."
Before You Go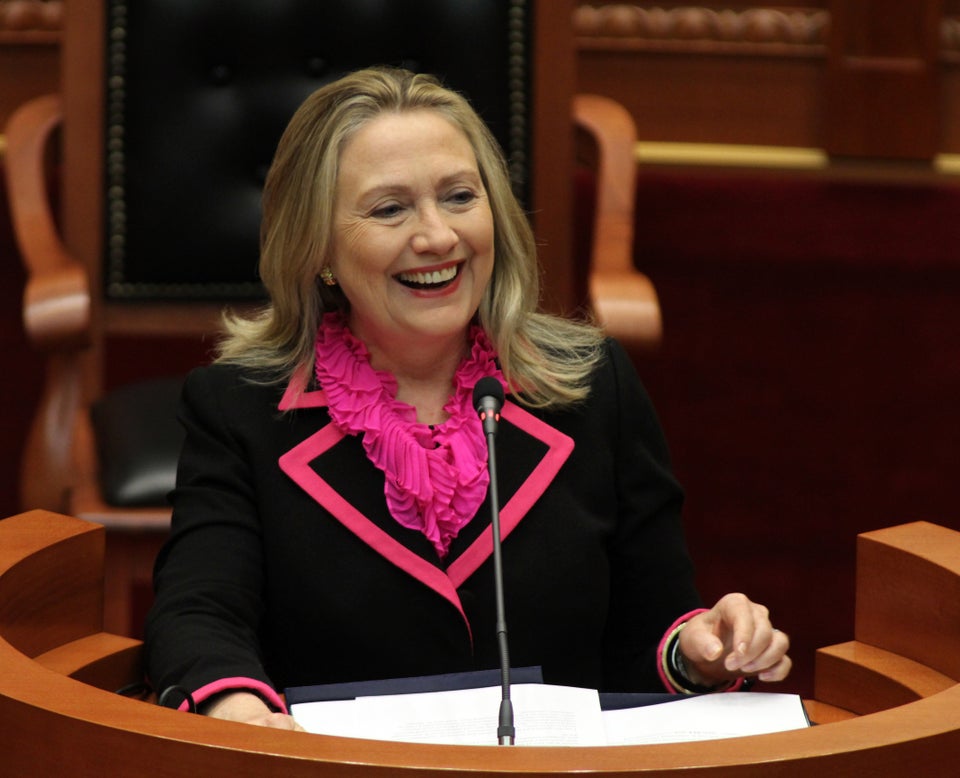 Which Women Might Run In 2016?
Popular in the Community