The guidelines allow the House sergeant at arms and members of chamber security to restrict access to staff and visitors not wearing "appropriate business attire." Exactly what constitutes "appropriate business attire" is not clearly defined, but multiple women say they have been turned away or admonished for wearing clothing without sleeves.
Ryan acknowledged the rule isn't new, but could use some revision.
"This is nothing new and certainly not something that I devised," Ryan said during a press conference on Thursday. "At the same time, that doesn't mean that enforcement couldn't stand to be a bit modernized."
"Decorum is important, especially for this institution and a dress code in the chamber, in the lobby, makes sense," he added. "But we also don't need to bar otherwise accepted contemporary business attire."
Public pressure to overhaul the dress code mounted last week after CBS News reported that an unidentified female journalist wearing a sleeveless dress claimed she was barred from entering the Speakers' Lobby.
She reportedly created makeshift sleeves out of notebook paper, but the House sergeant at arms continued to deny her passage. The incident was quickly deemed "sexist" by many people on both sides of the aisle.
"The lack of definition for 'business appropriate' makes a rule like this ban on sleeveless tops inherently sexist," Christine Flammia wrote in Esquire. "What is your reason, unidentified ruler of our wardrobe options?"
Rep. Martha McSally (R-Ariz.) protested the outdated dress code while addressing the House on Wednesday.
"Before I yield back, I want to point out, I'm standing here in my professional attire, which happens to be a sleeveless dress and open-toed shoes," McSally said. "With that, Mr. Speaker, I yield back."
The longstanding guidelines also prohibit tennis shoes and open-toed shoes, though enforcement is at the discretion of chamber security, according to CBS News.
A different reporter, Haley Byrd, who works for the Independent Journal Review, said she was kicked out of the Speaker's Lobby in early May for wearing a sleeveless dress. She said she believes summer weather may have prompted stricter enforcement of the dress code.
"When I was kicked out that day, I was just trying to pass through the area to reach another hallway, but I was told I was violating the rules," Byrd told CBS News. "They offered to find a sweater for me to put on, so it wasn't some tyrannical end of free press, but I opted to just go around instead."
House Minority Leader and former Speaker of the House Nancy Pelosi (D-Calif.) praised Ryan for pledging to update the dress code.
Before You Go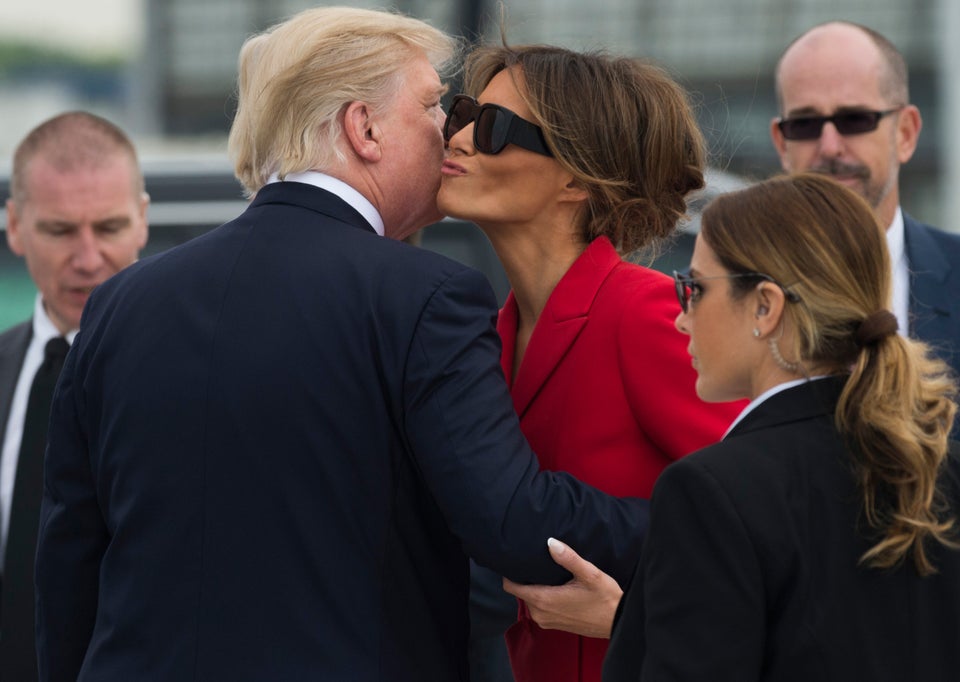 Trump Visits Paris
Popular in the Community