WASHINGTON -- Senate Minority Whip Dick Durbin (D-Ill.) called out House Speaker Paul Ryan (R-Wis.) on Monday for pledging not to pursue immigration reform legislation until President Barack Obama leaves office, contrasting it with a time when Ryan was supportive of efforts to grant undocumented immigrants legal status.
Durbin, who has led the charge for immigration reform in the Senate, recalled from the floor that two years ago, Ryan tried "to lead his party into a positive view toward immigration reform."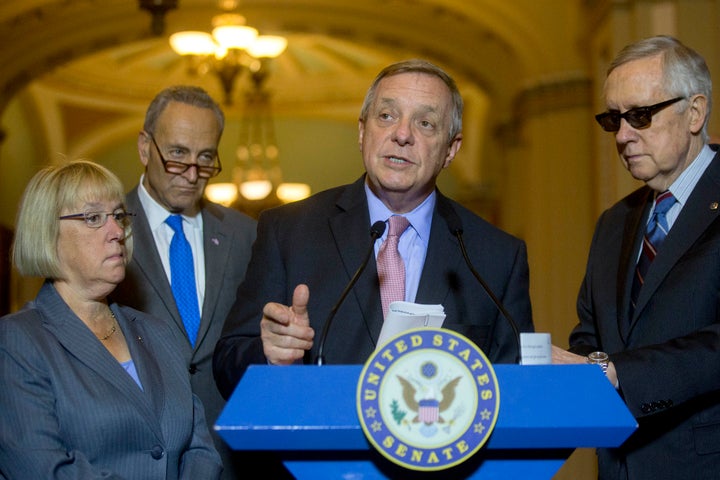 He read an excerpt from a speech Ryan made alongside immigration reform champion Rep. Luis Gutierrez (D-lll.), in which Ryan implored Republicans "to offer people a path to earned legalization" and "invite people to come out of the shadows."
"That was an extraordinary statement," Durbin said. "It was a statement made by Congressman Paul Ryan in 2013."
Last week, the newly minted House speaker announced that he would not introduce any legislation regarding immigration reform before Obama's presidency ends in 2017 because of GOP opposition to Obama's executive actions that have granted temporary legal protections to millions of undocumented immigrants.
"I think he's proven untrustworthy on this issue. He tried to go around Congress with an executive order to rewrite laws unilaterally. Presidents don't write laws. Congress writes laws," Ryan said.
But as Durbin noted in his floor speech, Ryan put his weight behind immigration reform the last time Congress tried to pursue legislation. After the Senate passed an immigration bill in 2013, he helped persuade House Republicans to get a similar bill introduced in the House. But the efforts splintered after last summer's border crisis, when a surge of undocumented immigrants from Central America migrated to the U.S., and the bill never made it to the House floor.
Ryan's about-face on immigration reform is in part a response to pressure from House conservatives, who reportedly would not support his candidacy for House speaker if he did not agree to close the door on immigration reform until Obama leaves office.
Republicans have railed against Obama's executive actions and have threatened to eliminate Obama's 2012 deferred action program to help Dreamers, undocumented immigrants who arrived in the U.S. as young children. But Obama introduced the executive actions because Congress failed to act, a fact that Durbin mentioned on Monday.
To point out the potential consequences of Ryan's reversal on immigration reform, Durbin told the story of Maricela Aguilar, an undocumented immigrant from Ryan's home state of Wisconsin. Aguilar, a native of Milwaukee, graduated from Marquette University on a full-tuition scholarship, working part time as a waitress to pay for her personal expenses and help her family. She now attends graduate school at Brandeis University and plans to become a public school teacher in Milwaukee.
"Maricela and other Dreamers have so much to give America. Can we use more public school teachers with her talent? Of course we can," Durbin said. "But Speaker Ryan and other Republican leaders in Congress have made their agenda clear. They want to shut down this program and tell Maricela she can't stay to continue her education. They want to deport her back to a country that she hasn't been to since she was 3 years old, has no memory of."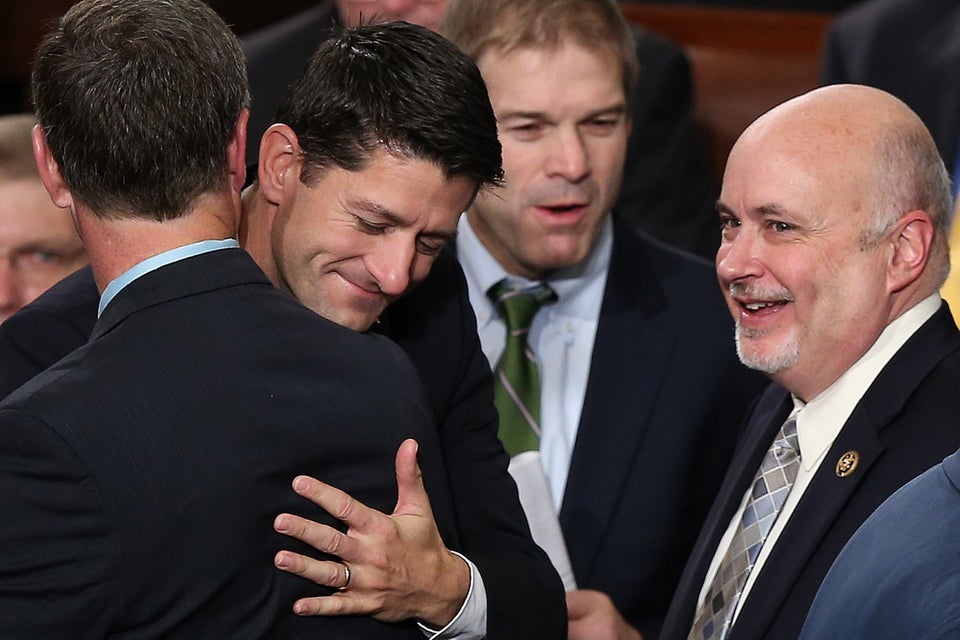 Paul Ryan's Speaker Election
Popular in the Community