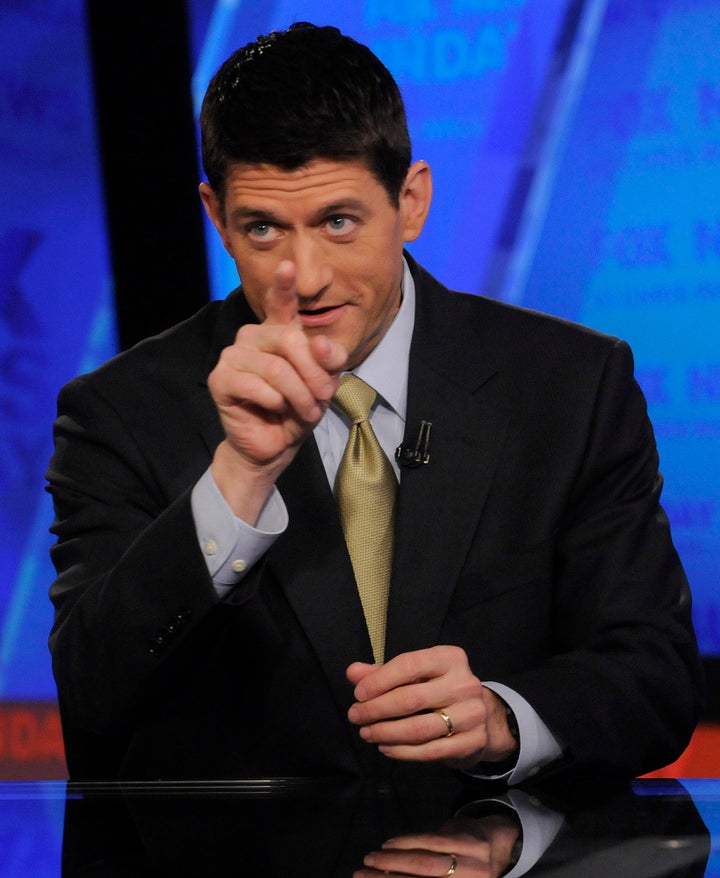 WASHINGTON -- President Barack Obama's $3.8 trillion budget plan does nothing to address mounting debt and could lead the country into a European-style crisis, key congressional Republicans said Monday.
"Again, the president has ducked responsibility. He has failed to take any credible action" to address the debt crisis, House Budget Committee Chairman Paul Ryan (R-Wis.) said on a conference call. "All we're getting here is more spending, more borrowing and more debt that will lead to slower economic growth. This is not a fiscal plan to save America from a debt crisis. It's a political plan for the president's reelection."
Obama's budget proposal, released Monday morning, maps out $4 trillion in deficit reduction but spends trillions of dollars on Democrats' priority areas, namely education, infrastructure and transportation. At least $1.5 trillion in deficit reduction would come through raising taxes on the wealthy and removing certain corporate tax breaks.
Senate Budget Committee ranking member Jeff Sessions (R-Ala.), also on the press call, said Obama's budget is "exceedingly deceptive" because it actually creates $11 trillion in new debt. Obama is relying on "budget gimmicks" to claim $4 trillion in deficit reduction, he said, when the reality is his plan would only achieve $273 billion in deficit reduction over 10 years.
"Next year, the United States could be like Greece," Sessions continued, referring to the severe debt crisis faced by that country as a result of uncontrolled government spending.
The reality is Obama's budget will not pass Congress and was not ever really intended to do so. It serves more as an outline of Democratic Party priorities and convenient talking points in the lead-up to the November elections. It also gives congressional Republicans something specific to point to, and trash, as they push their own policies ahead of the elections.
Republicans are already criticizing Obama for using what they consider to be accounting tricks to conceal how much money he is really spending. They object to his plan to repeal $1.2 trillion in Budget Control Act cuts without counting that as new spending; his proposal to stop planned cuts to Medicare doctors without identifying how he will offset the costs; and his taking of credit for discretionary caps that are already law. Republicans are also ripping Obama for saying he is saving nearly $1 trillion over the next decade from winding down the wars in Iraq and Afghanistan. Counting that money as "savings" is a gimmick, they say, because those funds would never have been spent.
"All of that is borrowed," Sessions said. "It's not as if there's extra money in a pot; you just have to keep borrowing. Is it acceptable for the president of the United States to mislead the American people as he's now done again?"
Popular in the Community