Rep. Paul Ryan (R-Wis.) really doesn't like House Speaker John Boehner's (R-Ohio) cigarette habit.
In a Q&A with the House Budget Committee chairman, Time's Belinda Luscombe asked Ryan if he ever asks Boehner to refrain from smoking.
"No," Ryan said. "But I try to sit as far away from him as I can in meetings that I know are going to be stressful. I just hate getting that smell in my clothes."
HuffPost reached out to Boehner's office for comment, and while press secretary Michael Steel didn't remark directly on Ryan's aversion to cigarette smoke, he did offer some criticism of President Barack Obama.
"The cost of everything from gas to groceries to dry cleaning has skyrocketed in the Obama economy," Steel told HuffPost. "That's why House Republicans are focused on jobs and pro-growth economic reforms."
During an appearance on NBC's "The Tonight Show" earlier this year, Boehner said he had no plans to give up cigarettes and red wine -- even if that precluded him from ever seeking the presidency.
"I like to play golf," Boehner told host Jay Leno. "I like to cut my own grass. I do drink red wine. I smoke cigarettes and I'm not giving that up to be President of the United States."
Earlier in the Time interview (which is mostly behind the magazine's paywall), Ryan was asked who he thinks is next in line for Boehner's job.
"You'd have to put Jeb Hensarling high on the list," Ryan said. "I prefer the policy-chairmanship route. [Speaker of the House] is a good job for an empty nester."
Before You Go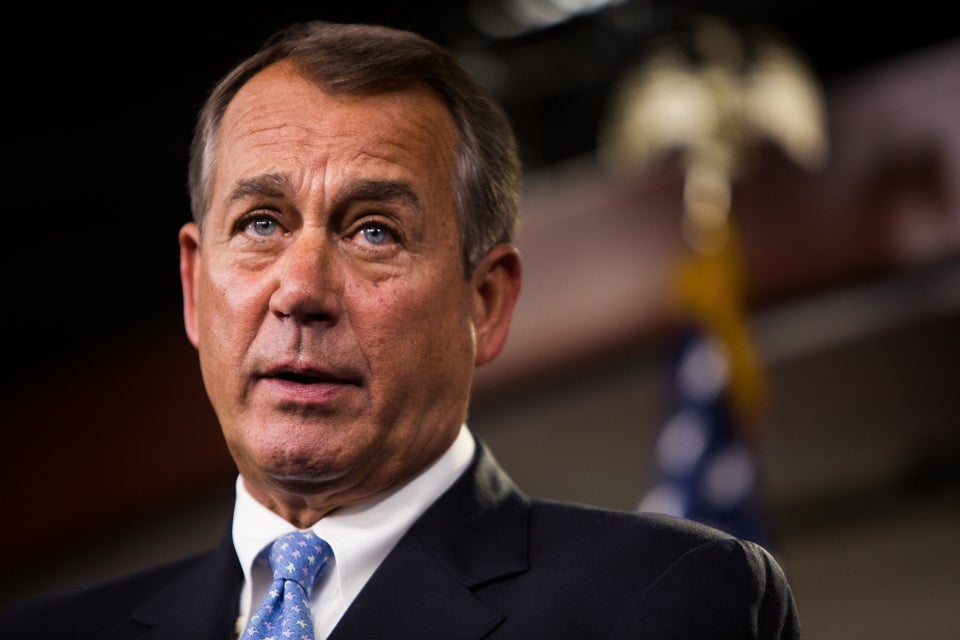 Speakers Of The House (1920-Present)
Popular in the Community