WASHINGTON ― House Speaker Paul Ryan (R-Wis.) says he's too focused on tax reform to be distracted by President Donald Trump's former campaign officials getting indicated for money laundering and conspiring against the United States.
"I really don't have anything to add [about the indictments], other than nothing is going to derail what we're doing in Congress because we're working on solving people's problems," Ryan said in a Monday radio interview on WTAQ's "The Jerry Bader Show," based in Wisconsin.
"People deserve tax breaks," he said. "Nothing derails us from focusing on that. That's basically where a lot of our time and attention is focused on right now."
Ryan's comments came hours after former Trump campaign chairman Paul Manafort and his longtime associate, Rick Gates, were indicted by a federal grand jury on 12 charges, including conspiracy against the United States and money laundering. Gates was an aide to the Trump campaign, eventually serving as deputy campaign manager.
Separately, one of the Trump's campaign foreign policy advisers, George Papadopoulos, pleaded guilty to lying to the F.B.I. about a contact with a Russian professor with ties to Kremlin officials.
Ryan's comments are the latest example of the GOP leader choosing to downplay or ignore scandals swarming around Trump in order to try to achieve his own policy agenda.
Ryan has said he doesn't care about Trump's business conflicts of interest. Asked about the president's travel ban on people from seven Muslim-majority countries, which Ryan once opposed, he defended the president's policy. He said Trump was "just new to this" when the president asked then-FBI director James Comey to drop his investigation into former national security advisor Michael Flynn.
Earlier this month, Ryan said he thinks Trump's "heart is in the right place" on race relations ― right after the president attacked NFL players peacefully protesting police violence against black people and criticized Puerto Rican officials asking for more help recovering from Hurricane Maria.
House Republicans hope to unveil their tax reform bill on Wednesday.
Before You Go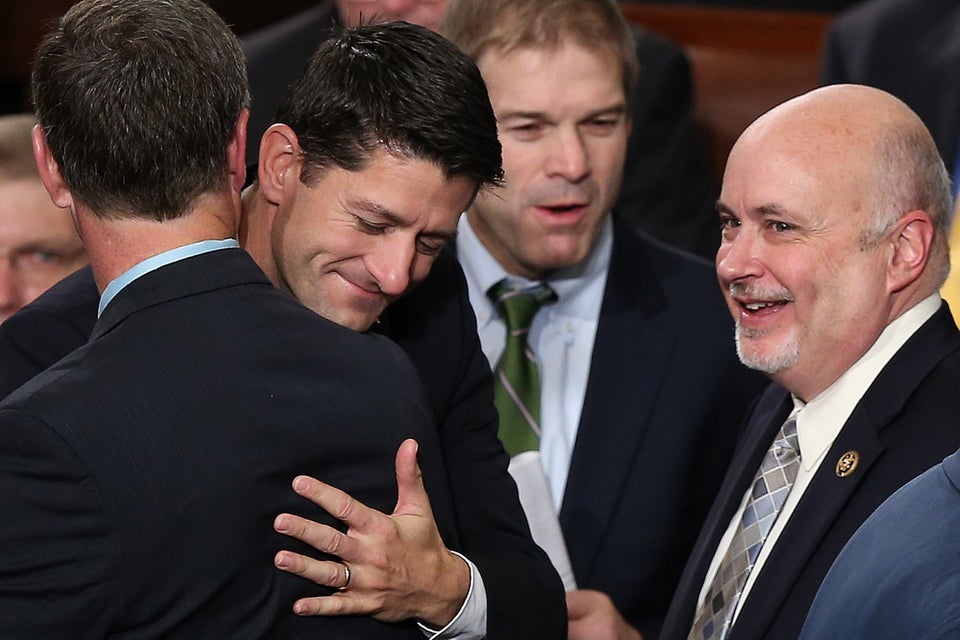 Paul Ryan's Speaker Election
Popular in the Community