GOP vice presidential candidate Paul Ryan on Tuesday continued to clean up the mess he made last week when he falsely claimed he had completed a marathon in under 3 hours.
Runners World found this impressive feat surprising and sought to verify it. After digging, they found that Ryan had finished only one marathon, in 4 hours, 1 minute and 25 seconds, an average time. The vice presidential candidate was later forced to walk back his misstatement.
During his interview Tuesday, Ryan maintained that he had forgotten his actual time, and was simply trying to say that he'd completed a marathon in a normal time.
"I hurt my back when I was in my mid-20s, so I had to stop running. And so obviously, my perception of races and times was off," Ryan said. "I thought that was an ordinary time until my brother showed me a 3-hour marathon is, you know, very -- crazy fast. I ran a 4-hour marathon."
Democrats have been eager to attack Ryan's exaggeration despite his attempts to clear up the ensuing controversy.
"You know, I'm not here to boast about my marathon time, but I bet I could outrun him," said Reid. "I've run a few marathons, OK? I'm not a great marathon runner. I know how hard it is to run a 3-hour marathon. As soon as I saw him say that, I knew he was being dishonest. We runners don't lie about our time."
Secretary of Health and Human Services Kathleen Sebelius was more relentless in comments to the DNC's Ohio delegation on Tuesday.
"I must confess, I do not do an under-3-hour marathon," Sebelius joked. "Anyone who starts with the notion that you have to make up your marathon time tells you all you need to know about Paul Ryan."
Before You Go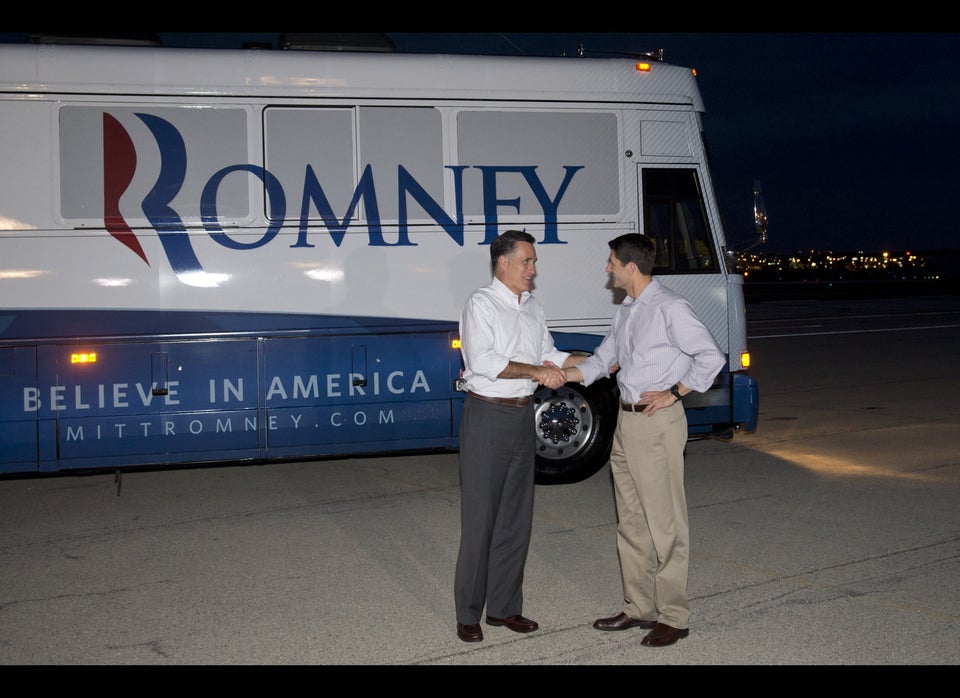 Romney-Ryan 2012 Soundtrack
Popular in the Community