Paul Ryan is down to debate Medicare.
The presumptive vice presidential nominee addressed the popular health care system for seniors on Wednesday night, making his pitch directly to voters for the first time since being picked Mitt Romney's running mate.
"The president, I am told, is talking about Medicare today," Ryan said during an appearance at Miami University in Oxford, Ohio. "We want this debate. We need this debate, and we will win this debate.
"What I don't think he'll be telling people is that the president took $716 billion from the Medicare program -- he raided it -- to pay for Obamacare."
Medicare has become a focal point in the presidential election, as Ryan's controversial budget -- the ideological backbone of the House Republican agenda -- would drastically overhaul the current Medicare system.
The Romney-Ryan campaign, likely anticipating a slew of attacks over Medicare, quickly went on offense. Days after Ryan joined the ticket, the campaign released an ad accusing Obama of cutting more than $700 billion from Medicare.
HuffPost's Sam Stein reports there are two things wrong with that:
The first is that Obama didn't necessarily "cut" Medicare; he limited the expected rate of growth in the program on the supplier side by eliminating waste, fraud and abuse, mostly in Medicare Advantage. And the savings that Obama achieved are adopted by Ryan in his own budget.
The Obama campaign responded swiftly to Ryan's comments Wednesday night. "Today, Mitt Romney forced Paul Ryan to attack his own budget," Obama campaign spokesman Danny Kanner said in a statement. "Congressman Ryan knows that the $716 billion in Medicare savings that he included in two of his own budgets do not cut a single guaranteed Medicare benefit. It's a shame that someone picked for his 'strong beliefs' is now abandoning them just to help Mr. Romney score a political point."
Obama personally addressed Medicare on Wednesday, telling a crowd in Dubuque, Iowa, that the Romney-Ryan campaign was being dishonest about his plan. "Here's what you need to know: I have strengthened Medicare," Obama said, ABC reported. "I have made reforms that have saved millions of seniors with Medicare hundreds of dollars on their prescription drugs."
Ryan on Wednesday also attacked the president for the tone of the campaign.
"President Obama is out of ideas," Ryan said. "That is why his campaign is based on anger and division."
Before You Go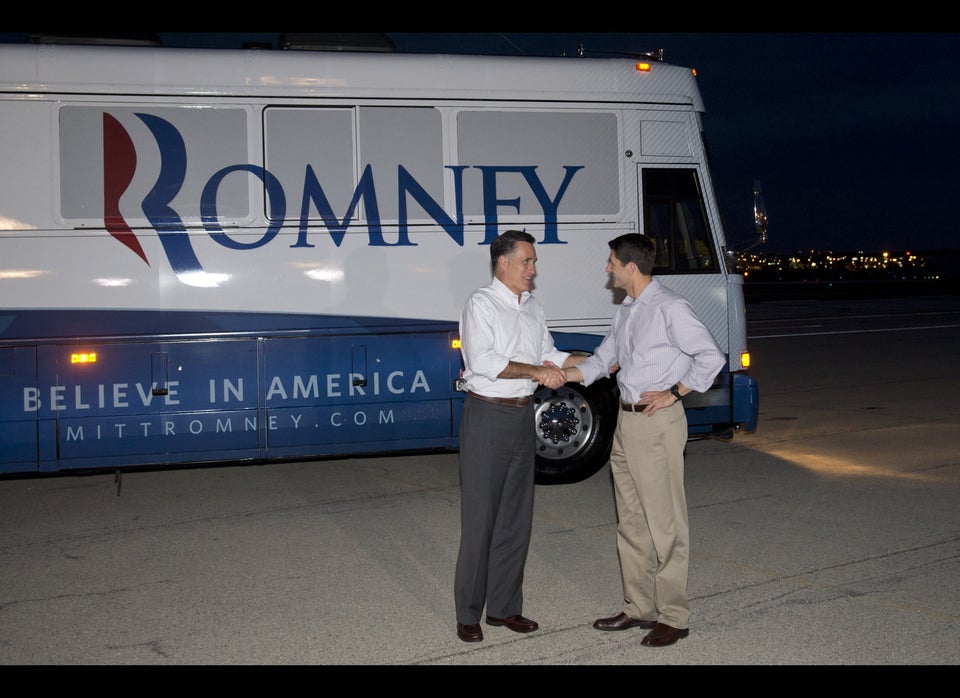 Romney-Ryan 2012 Soundtrack
Popular in the Community