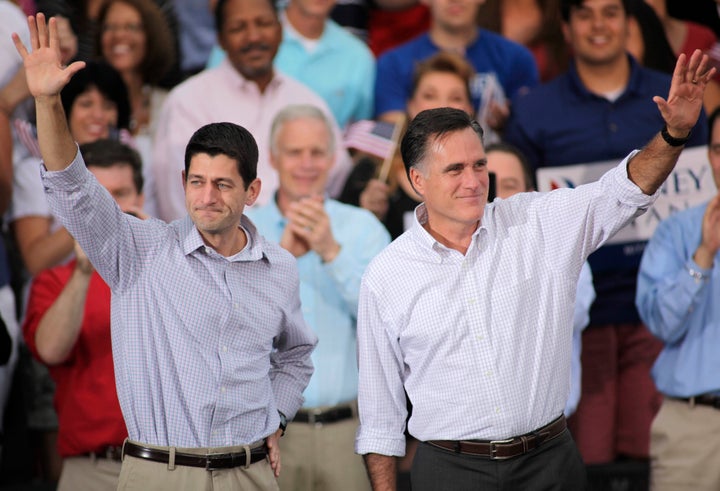 WASHINGTON -- In 1995, congressional Republicans wanted to eliminate federal money for national service programs like AmeriCorps. Republicans on the Senate Budget Committee argued that with the country then facing a $200 million deficit, taxpayers couldn't afford President Bill Clinton's $1.1 billion request to fund the programs.
To bolster his case, Clinton turned to an influential Republican ally on the issue: Mitt Romney.
At the time, Romney was on the board of the Boston-based City Year, an AmeriCorps program that allows young people to spend a year serving their communities and learning about civic leadership. Through Bain Capital, Romney helped provide private funds for the program.
On Sept. 12, 1995, Romney and Clinton appeared in Washington, D.C., together and condemned congressional Republicans for trying to get rid of federal funding for the programs.
"It shouldn't be killed," Romney said of AmeriCorps in an interview after the event, as reported by the Boston Globe. "It should be grown and improved."
Romney's position is not shared by Ryan. In his budget blueprint, Ryan calls for the elimination of the Corporation for National and Community Service (CNCS), which administers programs like AmeriCorps. From his budget:
Eliminate the Corporation for National and Community Service. Programs administered out of this agency -- which created the oxymoron 'paid volunteer' -- provide funding to students and others who work in certain areas of public service. Participation in these programs is not based on need. The Federal Government already has aid programs focused on low-income students, and paying volunteers is not a core Federal responsibility, especially in times of high deficits and debt. Further, it is much more efficient to have such efforts operate at the State and local level by the community that receives the benefit of the service.
Service advocates take issue with the characterization of their work as paid volunteerism. In an interview with The Huffington Post in May, Alan Khazei, co-founder of City Year, pointed out that serving in elected office and joining the military are also volunteer public service positions that are compensated.
"If they didn't get some kind of living stipend, something to be able to buy their food, pay their rent, take the subway, they couldn't do it," he said. "We don't want to have a national service program that's limited to the wealthiest people in our society so their parents can support them for a year."
As the Boston Globe reported on Sept. 13, 1995, Romney met with Senate Republicans and, as a compromise, recommended that "the private sector underwrite an increasing share of national service programs as they mature." He said federal aid should be scaled back from 85 percent to 50 percent after five years.
"That would enrich the program, save the taxpayers money and allow the precious tax dollars to create new programs and allow it to expand into new cities," he said.
Despite Romney's advocacy, later that year, the GOP-controlled Senate sent Clinton a spending bill that indeed eliminated funding for AmeriCorps. The president vetoed the bill.
In 2003, Romney, by then the governor of Massachusetts, spearheaded an effort with then-Pennsylvania Gov. Ed Rendell (D) to get 41 governors to sign a letter seeking up to $200 million in federal funding for AmeriCorps.
Romney's campaign has said even though the former Massachusetts governor called Ryan's budget "marvelous," he's going to come up with his own ideas and not adopt it wholesale.
His campaign did not return a request for comment on whether this is one area where Romney continues to disagree with his running mate.
National service has rarely come up on the 2012 campaign trail, unlike in 2008, when Barack Obama made it a central theme.
Our Time, a national advocacy group for young people, and ServeNext, a grassroots service advocacy organization, have launched a campaign at OneMillionNewJobs.org calling on the presidential candidates to support a measure creating 1 million service positions in areas of national need, such as poverty relief, the environment and technology. So far, more than 115,000 people have signed on in support of the effort.
Before You Go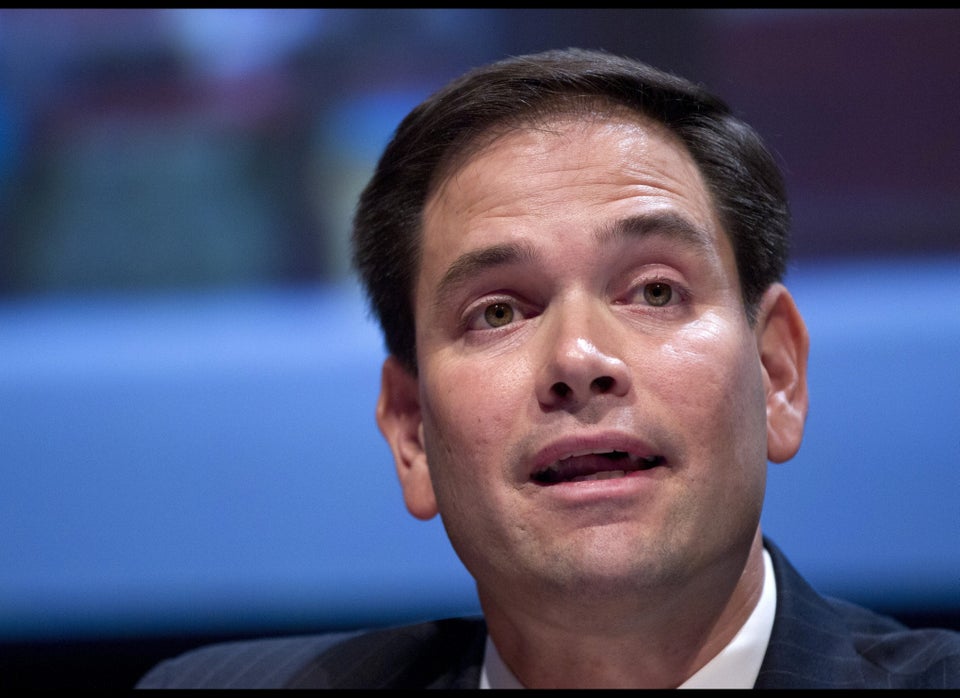 Political Reaction To Mitt's VP Pick
Popular in the Community