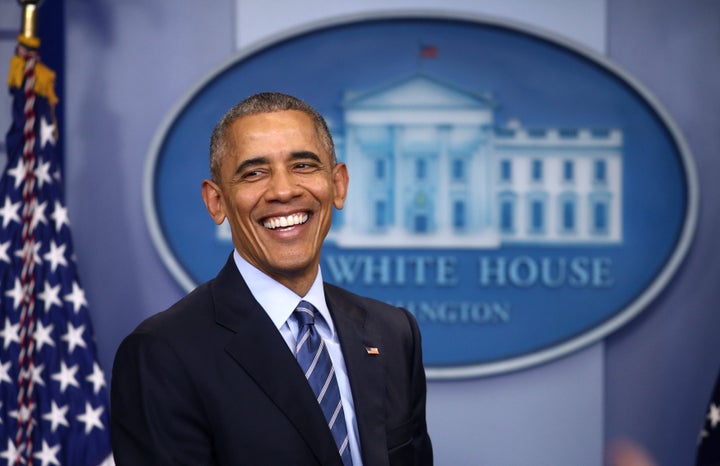 In case there was any lingering hope of immigration reform passing in the next year, newly elected Speaker Paul Ryan (R-Wis.) stamped it out for good Sunday morning.
Ryan told several Sunday shows that he would not work with President Barack Obama on the matter, since the president's unilateral actions to give legal protections to some of the undocumented had poisoned the proverbial well.
"I think he's proven untrustworthy on this issue. He tried to go around Congress with an executive order to rewrite laws unilaterally. Presidents don't write laws. Congress writes laws," Ryan told ABC's "This Week." "So yes, I do not believe we should and we won't bring immigration legislation with a president we cannot trust on this issue. If we believe and have consensus on things like border enforcement, and interior security, then that's fine."
Ryan echoed those sentiments on CBS' "Face The Nation."
"Look, I think it would be a ridiculous notion to try and work on an issue like this with a president we simply cannot trust on this issue," Ryan said. "He tried to go it alone, circumventing the legislative process with his executive orders, so that is not in the cards."
In pursuing the votes to win the speakership, Ryan reportedly promised skeptical conservative lawmakers that he would not bring immigration reform to the House floor with Obama still in office. And in his interview with ABC, he did not deny this.
But his point to CBS is complicated by one minor factor: Obama didn't just try to go it alone. He, along with senators from both parties, passed a comprehensive bill in the Senate. And despite it probably having majority support in the House, it was never considered. It was only then that the president issued his executive actions, which House Republicans have since sued him over.
Calling all HuffPost superfans!
Sign up for membership to become a founding member and help shape HuffPost's next chapter