Rep. Paul Ryan (R-Wis.) said Thursday that Democrats who touted the successes of the Affordable Care Act need to have their brains examined. Recent data on Obamacare, however, suggests that the Wisconsin Republican is the one who could use a reality check.
"The proponents of the Obamacare law on the other side of the aisle, speaker after speaker, are coming to the well with this fantasy of what Obamacare ought to be, what they think it is," Ryan said during debate on a GOP bill that would roll back the law. "It's this mythical idea in their minds, which was all the rhetoric that was used to sell the law in the first place on, all these good things it's going to do."
The problem, Ryan argued, is that small businesses are being forced to cut back hours for full-time employees due to the law.
"When the myth of Obamacare clashes with the reality of what's going on in America, people are losing their hours, people are getting jobs cut back," Ryan said. "It's not big corporations. It's small businesses. Look, I talked to a retailer in the First Congressional District of Wisconsin who was telling me, tears coming down her face, how she had to cut back hours."
"The fantasy of Obamacare, in reality it just doesn't work," he added.
Yet despite dire warnings from Republicans that health care reform would cause employers to slash hours for full-time employees across the country, such a trend hasn't materialized. According to the liberal-leaning Center for Economic and Policy Research, the share of involuntary part-time employees has actually been declining. Moreover, there is evidence that Obamacare actually liberated workers, such as younger parents with children, to voluntarily work less once given an option to purchase insurance through the law's exchanges -- one of its intended goals.
Ryan also conveniently ignored a recent spate of good news for Obamacare, including slowing health care costs, average premium hikes and steady insurer participation, as well as the fact that the nation's uninsured rate just keeps falling. In the fourth quarter of 2014, 12.9 percent of Americans were uninsured, a drop from 17.1 percent a year before, according to a recent Gallup poll.
Democrats made hay of Ryan's remarks in statement on Thursday afternoon.
"We love sci-fi movies as much as anyone else, but when it comes to America's health care system, let's leave the fantasy, mythical ideas and questions of reality to Hollywood. In the actual world we all live in, Obamacare is working for America," the Democratic National Committee said in an email to reporters.
Support HuffPost
The Stakes Have Never Been Higher
Before You Go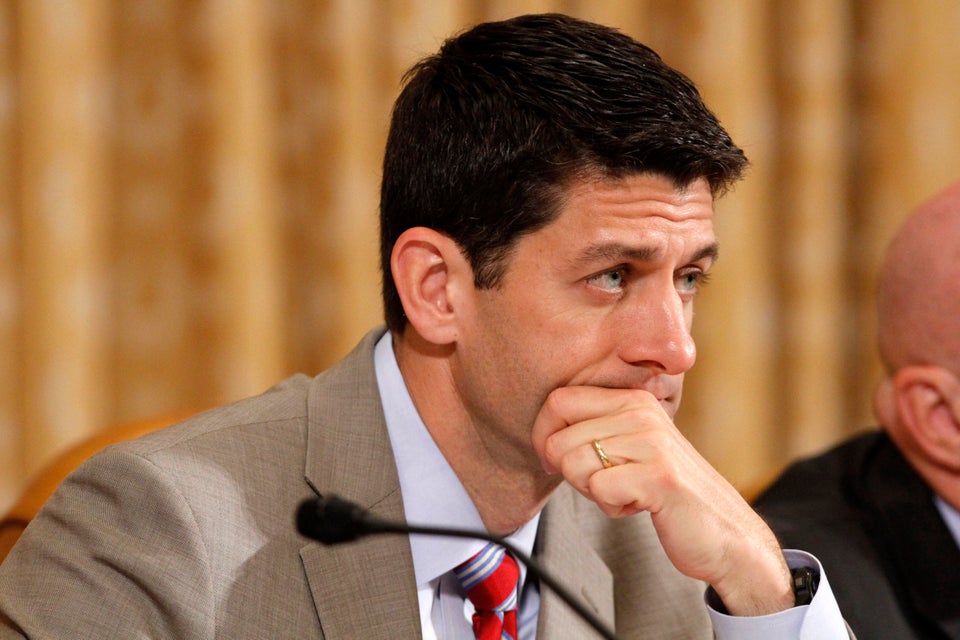 Paul Ryan Has Deep Thoughts
Popular in the Community