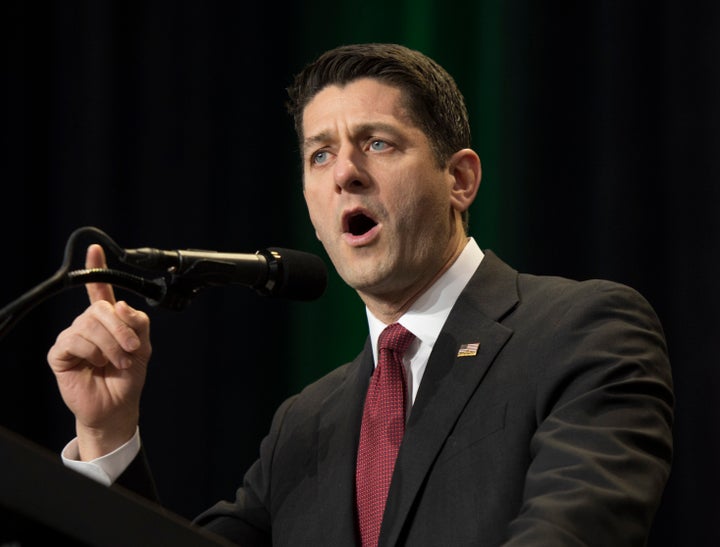 House Speaker Paul Ryan (R-Wis.) used the strongest rhetoric possible to denounce the Paris terrorist attacks Tuesday, calling them "an act of war," but he also made it clear that his personal war declaration was just that: personal.
Recent history has drawn a distinction between "war," something Congress formally declares, and a so-called Authorization for Use of Military Force (AUMF), which Congress uses to allow U.S. troops to go into foreign countries. Since 1942, Congress hasn't declared war -- whether it be on drugs, poverty or an amorphous enemy -- and the word has simply come to mean trying to address something. Ryan was simply picking up right where nearly every politician has left off for the last half century.
When he was asked if he was actually saying Congress should declare war, the Wisconsin Republican drew a line between his rhetoric and congressional action.
"If you're talking about [an] AUMF, that's a different question. We have the authority right now under the existing AUMF," Ryan said, referring to the 2001 AUMF that was broadly written in the wake of the Sept. 11 attacks.
But Ryan defended his use of the word war. "I think ISIS just showed that they're committing an act of war against the West," he said, using an acronym for the Islamic State. "What else do you call what they did in Paris?"
Ryan said that he was signing the annual National Defense Authorization Act on Tuesday, so that it could be sent to President Barack Obama. And he noted that there was language included in the NDAA that would require the president to come up with a plan to defeat ISIS.
"It's clear this was an act of war, and that the world needs American leadership," Ryan said.
Ryan also told his Republican colleagues that he wanted to move legislation this week that would block Syrian refugees from coming to the United States. While many Republicans have been working to get that language attached to an upcoming spending bill, Ryan said Tuesday he wanted to move quickly on a standalone Syrian refugee measure.
But does that mean Republicans would not add that language to a must-pass spending bill?
Rep. Ron DeSantis (R-Fla.) said that, to the best of his knowledge, blocking Syrian refugees on a separate bill doesn't mean Republicans couldn't add language to an omnibus.
"We may do something this week they said, but I don't think that would preclude us from doing something, you know, later on going forward," DeSantis said.
Fellow Florida Republican Rep. Ted Yoho said, summing up a general thought in the GOP conference, he didn't think they could block Syrian refugees "too many times."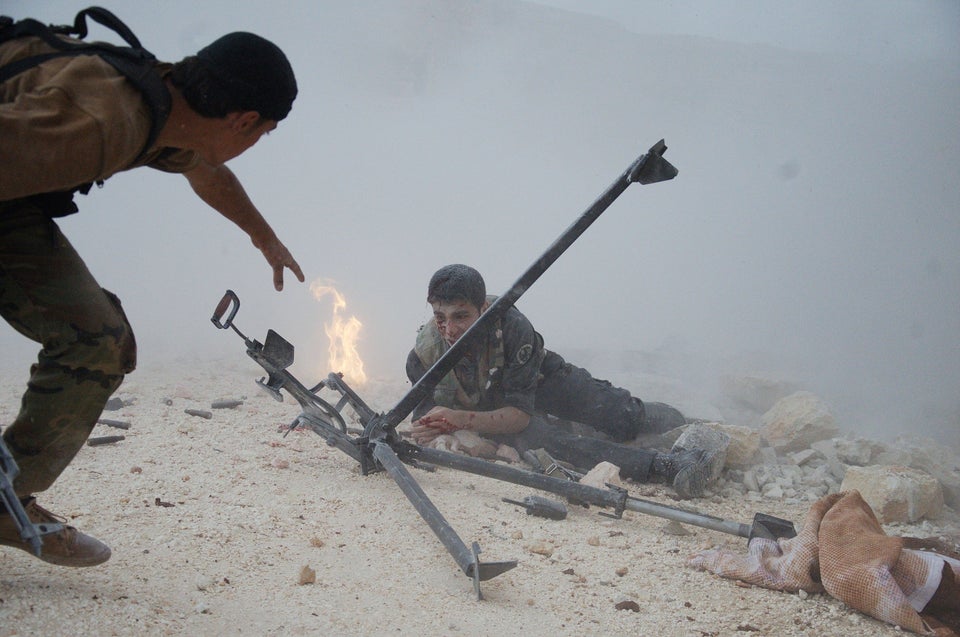 War In Syria
Popular in the Community