 Under Rep. Paul Ryan's (R-Wis) "Path to Prosperity" budget framework for 2014, college students would have one less weapon against the creep of climbing college tuitions: Pell Grants would freeze at their current level, with a maximum possible grant of $5,645 per student for the next 10 years.
"We see continued cuts to education," said Mary Kusler, who heads government affairs for the National Education Association, the nation's largest teachers union. "It goes beyond the sequester cuts."
Randi Weingarten, president of the American Federation of Teachers, had even harsher words. "The new Republican budget proposal from Rep. Ryan is as unoriginal as it is awful. The Ryan budget is unsound, unrealistic and out-of-touch with the needs of the American people."
Though the budget is unlikely to be passed in an Democratic Senate, it signals Ryan's legislative priorities. A phone call to Ryan's office requesting comment was not returned.
Pell Grants currently help more than nine million low-income students pay for college. These grants would be made entirely discretionary under Ryan's budget. (About $800 per grant currently comes from mandatory funding).
College tuition generally increases between 3 and 5 percentage points above the rate of inflation. A recent report found that tuition increased 4.8 percent at four-year public universities. Pell Grants also are scheduled to increase following the Student Aid and Fiscal Responsibility Act of 2010 to $5,730 for next year.
"It doesn't make new investments in our generation," said Rory O'Sullivan, who directs policy for the Young Invincibles, a youth advocacy group. "It's going to make college more expensive next year for students and their families."
It would take an act of Congress -- separate from a budget resolution -- to overturn SAFRA and the corresponding scheduled Pell increases.
Ryan links Pells to the increasing tuition rates, which many experts say is inaccurate. "It's interesting to see him try to tie his desire to cut the Pell Grant program with the public's anxiety around college costs," said Amy Laitinen, a higher education expert at the New America Foundation. "He's trying to link the two and trying to create the story that Pell Grants are responsible for tuition increases, which doesn't actually make sense."
But overall, Ryan's budget narrative is a rehash of his 2013 ask, and is very vague about K-12 policy. Ryan's only word on K-12 came within the following paragraph:
The current structure for K–12 programs at the Department of Education is fragmented and ineffective. Moreover, many programs are duplicative and poorly targeted to students with the greatest needs. This budget calls for reorganization and streamlining of K–12 programs and anticipates major reforms to the Elementary and Secondary Education Act [ESEA], which was last reauthorized as part of the No Child Left Behind Act [NCLB]. The budget also recommends that the committees of jurisdiction terminate and reduce programs that are failing to improve student achievement and address the duplication among the 82 programs that are designed to improve teacher quality.
Jason Delisle, an education and budget expert who has written such budget documents, says this lack of detail is par for the course. "I know the limitations and I know when people are purposefully taking advantage of these limitations to not tell us anything," he said.
Tuesday's release will be followed by an official budget resolution, but Delisle said that is also unlikely to have more details.
Before You Go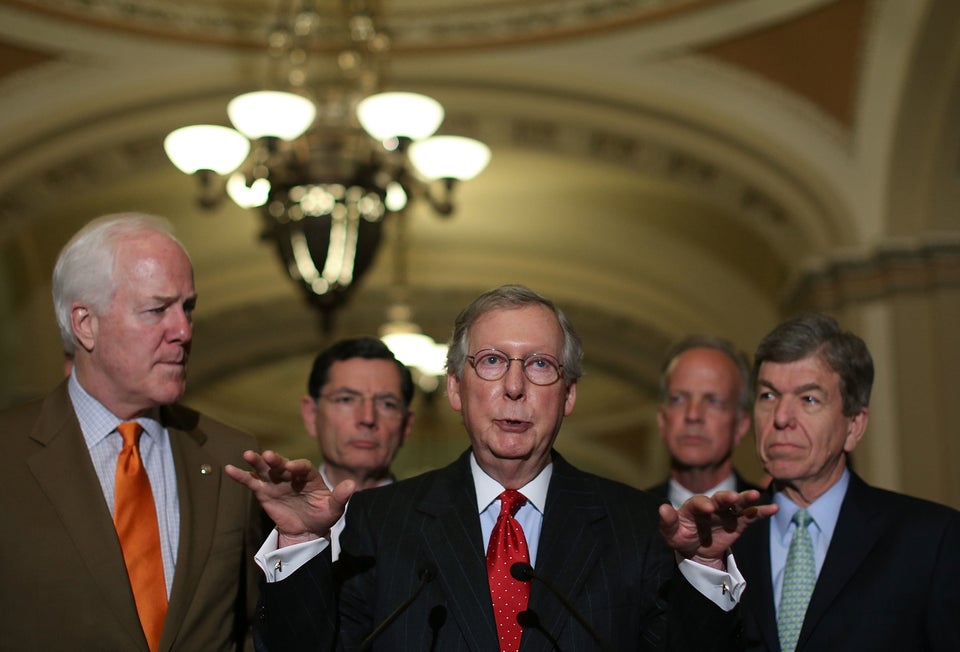 The Strongest Conservatives In Congress
Popular in the Community