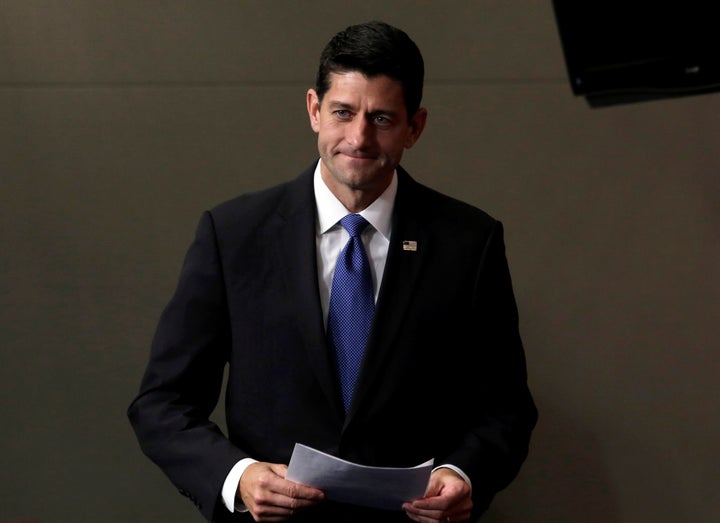 WASHINGTON ― Planned Parenthood supporters tried to deliver petitions with thousands of names to House Speaker Paul Ryan (R-Wis.) on Friday, urging him not to defund the reproductive health care provider.
They were greeted by Capitol police and a locked door.
The women's health care advocates hoped to present Ryan with 87,000 petitions opposing his announcement Thursday that Republicans will defund Planned Parenthood as part of their effort to repeal the Affordable Care Act.
Dressed in pink "I Stand With Planned Parenthood" shirts, they hit one obstacle after another when they arrived at the Longworth House Office Building. Capitol police held them up as they came in, and they had to have a Hill staffer come down and escort them to Ryan's office, which is not normal. Once they got there, the office was locked and half a dozen officers stood guard in the hallway.
It's unclear if anyone was inside ― it wasn't Ryan's speaker office ― but the excessive security and the sign on the door that read, "Please knock, only scheduled appointments will be admitted," at least gave the appearance that staffers were around. It was also early Friday afternoon.
Advocates tweeted pictures as they stood in the hallway with their petitions.
Eventually, the Planned Parenthood supporters headed to the nearby office of Rep. Gwen Moore (D-Wis.), who supports their cause and let them in to hear their concerns. They left their boxes of petitions with her office to be delivered to Ryan later.
"Paul Ryan may have locked his doors, but he can't drown out our voices," said Eric Carhart of Planned Parenthood Action Fund. "Millions of women, men and young people, nearly half of whom are people of color, rely on Planned Parenthood for reproductive health care, including nearly 60,000 in Wisconsin. If Paul Ryan is going to take away our health care ― and the care of millions of people ― the least he can do is meet us face to face."
A spokeswoman for Ryan did not respond to a request for comment.
Capitol police did not answer The Huffington Post's question about why they stationed officers outside Ryan's office.
Republicans have routinely voted to defund Planned Parenthood over the years, but under President Barack Obama, their bills never had a chance of becoming law. That could change under President-elect Donald Trump.
Some GOP lawmakers say Planned Parenthood shouldn't get any federal money because it provides abortions. But that's a misleading claim: The federal Hyde Amendment already bans federal spending on abortion, except in very rare cases. And abortion services comprise a tiny fraction of Planned Parenthood's work anyway. The vast majority of its services include testing for and treating sexually transmitted diseases, providing birth control, offering cancer screenings and other health care.
Planned Parenthood gets about one-third of its funding from the government, most of which comes through Medicaid reimbursements. So when Republicans talk about defunding Planned Parenthood, what they really mean is that many low-income women who rely on federal money to receive health care services at these clinics won't be covered anymore. The organization won't go away; it just won't be able to serve as many people, particularly women who are economically disadvantaged.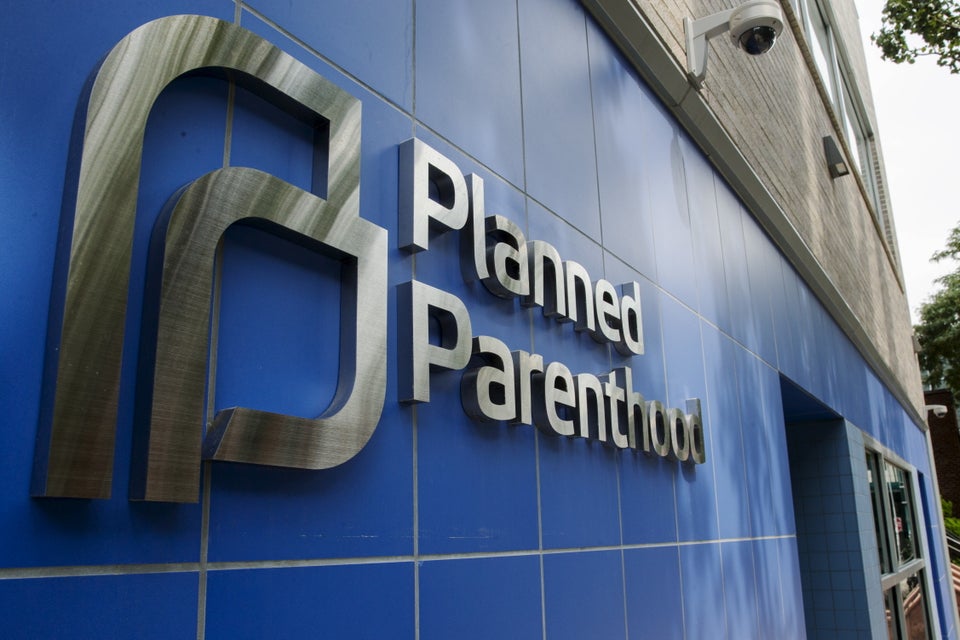 Facts About Planned Parenthood
Popular in the Community