 Former GOP vice-presidential candidate Rep. Paul Ryan (R-Wis.) had his own vision for the campaign.
The candidate wanted to visit inner cities and give speeches "that laid out the Republican vision for individual empowerment" The Washington Post reports, but Romney advisers rebuffed him. "The issues that we really test well on and win on are not the war on poverty," one Romney adviser told the Post.
Ryan got his wish and gave a speech in Cleveland on poverty on Oct. 24. But there was a central contradiction in it -- Ryan has authored budgets to slash the social safety net for poor people, which would necessarily exacerbate poverty.
Ryan told the audience that he would limit the federal government's role.
"The federal government would continue to provide the resources, but we would remove the endless federal mandates and restrictions that hamper state efforts to make these programs more effective," he said. "If the question is what's best for low-income Ohioans, shouldn't we let Ohioans make that call?"
Ryan also tried to show his care for the poor in an impromptu campaign stop at a Northeast Ohio soup kitchen on Oct. 15. But the move backfired. The soup kitchen's director slammed the appearance as a "photo-op" and told the Post that, "He did nothing. He just came in here to get his picture taken at the dining hall."
"But the best thing to help prevent violent crime in the inner cities is to bring opportunity in the inner cities, is to help people get out of poverty in the inner cities, is to help teach people good discipline, good character," Ryan said. "That is civil society. That's what charities, and civic groups, and churches do to help one another make sure that they can realize the value in one another."
The reporter then replied, "And you can do all that by cutting taxes? By ... with a big tax cut?"
"Those are your words, not mine," Ryan said. Ryan's spokesman ended the interview from off-camera.
"That was kind of strange," Ryan added. "You're trying to stuff words in people's mouths?"
Before You Go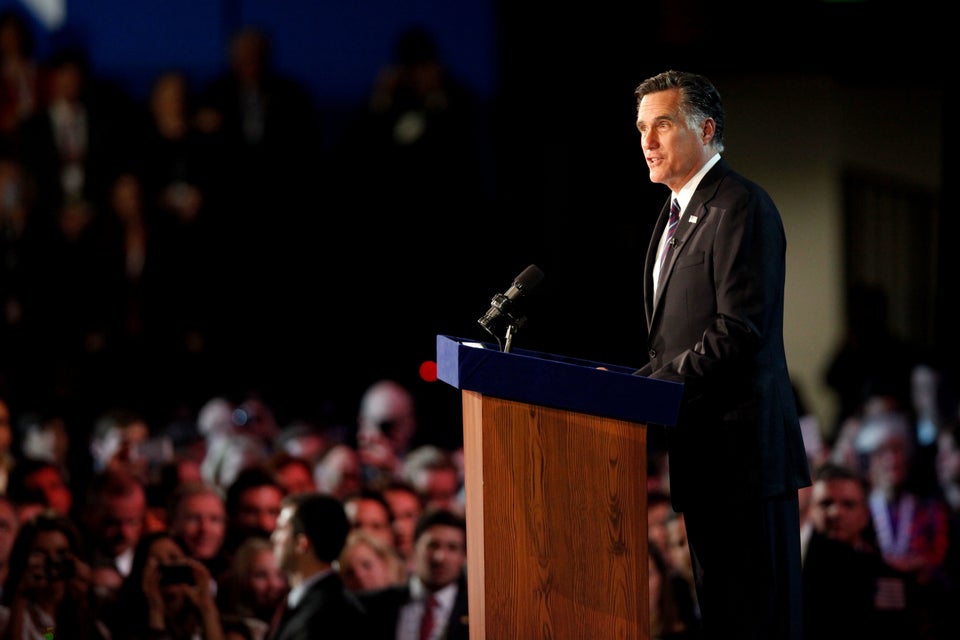 100 Years Of Election Night Losers
Popular in the Community