House Speaker Paul Ryan (R-Wis.) won over support for his health care reform bill from his most conservative members by letting them water down the Affordable Care Act's guarantee of coverage for people with pre-existing conditions. Now he's trying to sell more moderate lawmakers ― and the American people ― the idea that those protections have not, in fact, been watered down.
There's a lot about the House GOP push this year that's been disingenuous and plainly at odds with the rhetoric Ryan, President Donald Trump and other Republicans have thrown around ― "Everyone will be covered! Everyone will be better off!" ― but this may be the most easily debunked.
It also reveals a fear among Republican leaders that if their own members and the public actually understood what's in their bill, they wouldn't like it. Advancing the bill without an evaluation by the Congressional Budget Office on how it would affect spending, premiums and the number of people with health coverage is another such sign.
House leadership and the White House gave in to demands from the conservative House Freedom Caucus to undo the Affordable Care Act's ironclad promise that insurers cannot refuse to cover people with pre-existing conditions, nor charge anyone higher premiums based on their health status or medical history.
As Ryan and his leadership team struggle to win over GOP "moderates" who have cold feet over voting for a bill that would gut protections for pre-existing conditions and increase the number of uninsured by millions, the speaker's office issued a press release Tuesday that appears to be based on a very different piece of the legislation than the one he and Trump are pressing lawmakers to support.
What follows is what Ryan's office says, and why it's not true. (The "VERIFIED" tags cite no outside sources, so presumably Ryan is just verifying his own claims.)
Here's how the MacArthur amendment helps us lower premiums while keeping protections for the most vulnerable in place:
VERIFIED: The MacArthur amendment protects people with pre-existing conditions.
The amendment is very clear: Under no circumstance can people be denied coverage because of a pre-existing condition. Current law prohibiting pricing customers based on health status remains in place and can only be waived by a state if that state has chosen to take care of the people through other risk-sharing or reinsurance mechanisms. Even if a state asks for and is granted a waiver, no person may be priced based on health status if they have maintained continuous coverage. In addition to these protections, the AHCA provides significant resources at the federal and state level for risk-sharing programs that lower premiums for all people.
Again, the Affordable Care Act absolutely guarantees that no one can be turned down or charged more because of a pre-existing condition. The American Health Care Act seems to offer the same, but the promise is empty.
This is the bill language, which looks strong: "NO LIMITING ACCESS TO COVERAGE FOR INDIVIDUALS WITH PREEXISTING CONDITIONS. — Nothing in this Act shall be construed as permitting health insurance issuers to limit access to health coverage for individuals with preexisting conditions."
But then there's the rest of the bill. The latest draft of the GOP health care bill would allow states to seek waivers of that and other federal health insurance regulations, and permit insurers to charge higher rates to people who are sick or ever have been if they ever suffer a lapse in coverage because, say, they lost their jobs. Other parts of the bill would set up special insurance programs for these individuals, but these are woefully underfunded.
VERIFIED: It provides a strict process to receive a waiver from federal mandates.
Although it gives states an option to tailor coverage limitations, the process is very strict. A state must explain how a waiver will reach the goals of lowering premiums, increasing enrollment, stabilizing the market/premiums, and/or increasing choice. States must lay out the benefits they would provide. And most importantly, states may only apply for a waiver if they have their own risk pool in place. Again, the coverage of people with pre-existing conditions will be protected.
The waiver process in the bill is anything but "strict." States that submit requests are automatically approved if the Department of Health and Human Services doesn't intervene within 60 days, for starters. And states basically have to just state that they're planning to set up a system to take care of people with pre-existing conditions, not show how.
Here's a rundown, via Washington & Lee University law professor Timothy Jost writing in the journal Health Affairs, of the how states receive one of these waivers. They only have to include one of those items, such as that premiums would be lower, not all of them. And they don't have to prove their plans would work; they just have to say they have plans.
Be submitted in the time and manner required by HHS;
Describe how the waiver would:
Reduce average premiums for health insurance coverage in the state;
Increase insurance enrollment;
Stabilize the market for insurance coverage;
Stabilize premiums for people with preexisting coverage; or
Increase the choice of health plans in the state;
Specify the period for which the waiver would be effective (which could not be more than 10 years unless an extension were granted by HHS);
Specify the higher age ratio that the state intends to allow;
Specify the essential health benefits the state intends to require; and
If the state allows health status underwriting for people who fail to maintain continuous coverage, demonstrate that it has a program in place that meets the requirements described above, which must remain in place for the duration of the waiver.
"Essentially, any state that wanted a waiver would get one," Jost concluded.
VERIFIED: It gives states flexibility in addressing health care premiums.
The populations in different states have different health care needs. The health care system in Wisconsin is different than the health care system in Arizona. This amendment gives states the flexibility to address these diverse needs without letting the most vulnerable — whether it's the elderly, children, or people with pre-existing conditions — fall through the cracks.
The vulnerable are very much at risk of falling through the cracks, for the reasons explained above ― and because this bill still would undo the Affordable Care Act's Medicaid expansion to poor adults and dramatically scale back financial assistance for low-income households buying private insurance.
Moreover, the relatively meager financial assistance in the American Health Care Act wouldn't factor in how "the health care system in Wisconsin is different than the health care system in Arizona," because they wouldn't adjust the value of tax credits by geography. Health care is more expensive, for example, in Alaska than it is in Minnesota, which makes the insurance costlier in Alaska. But the bill's tax credits would be the same in both states, making them less valuable in high-cost Alaska.
VERIFIED: The MacArthur amendment will help lower premiums for Americans.
Right now, under Obamacare, there are many states with only one choice of health care provider. The premiums are out of control and many people, due to Obamacare's costs, don't really have health care. This flexibility will increase competition in the marketplace, giving Americans more choices when deciding upon their health care plans and ensuring that health care premiums will decrease.
No one knows how the new health care bill would actually affect premiums because there's no Congressional Budget Office score of the legislation.
The CBO's analysis of the old version of the legislation concluded that premiums would go up in the early years, then go down over time. But those changes largely are the result of older people being unable to afford health insurance and becoming uninsured, taking them off the insurers' books, and of the return of skimpy health plans that cover less and cost less but put more of the burden of medical expenses on patients in the form of higher out-of-pocket costs like deductibles and copayments.
Ryan's office delivered these transparently untrue talking points to the press, presumably hoping the media would repeat them to the public.
But the real audience for Ryan and Trump's messaging campaign right now is the House Republicans who oppose the legislation or are on the fence. This might work on some GOP lawmakers, but it's not fooling others.
"I have always stated that one of the few good things about ObamaCare is that people with pre-existing conditions would be covered," Long said in a statement. "The MacArthur amendment strips away any guarantee that pre-existing conditions would be covered and affordable."
Or here's Rep. Fred Upton (R-Mich.), the former chairman of the energy and commerce committee and previously a leader in the Obamacare repeal effort, via WHTC radio and MLive:
"I've supported the practice of not allowing preexisting illnesses to be discriminated against from the very get-go ― this amendment torpedoes that …. I've got a line in the sand. This is a principle I've stood on."
Neither Long nor Upton preceded their statements with the word "VERIFIED" in bold and all-caps, but their assessments of the legislation certainly are verified by the bill's actual contents.
Before You Go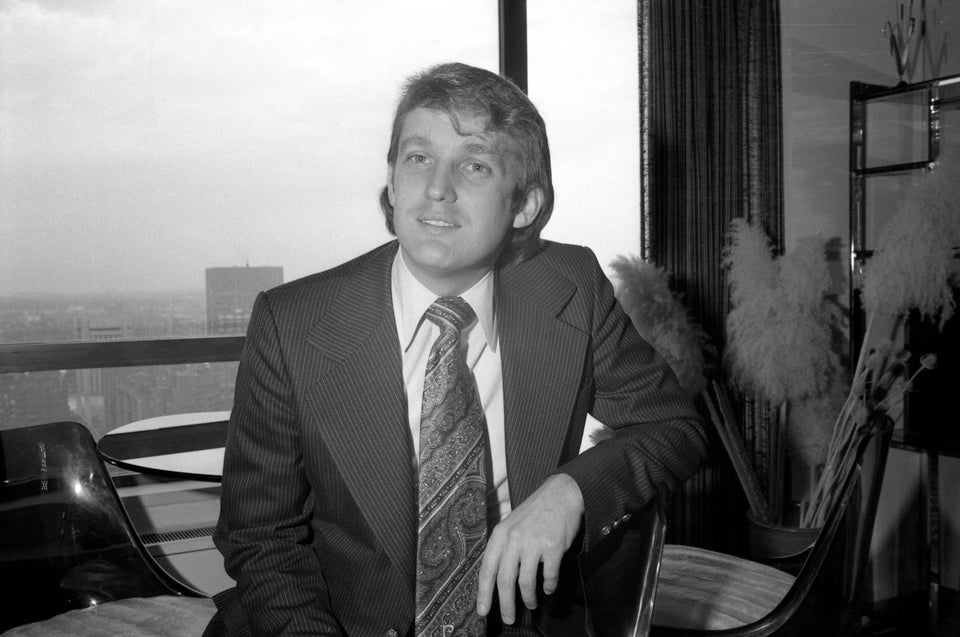 Donald Trump Over The Years
Popular in the Community