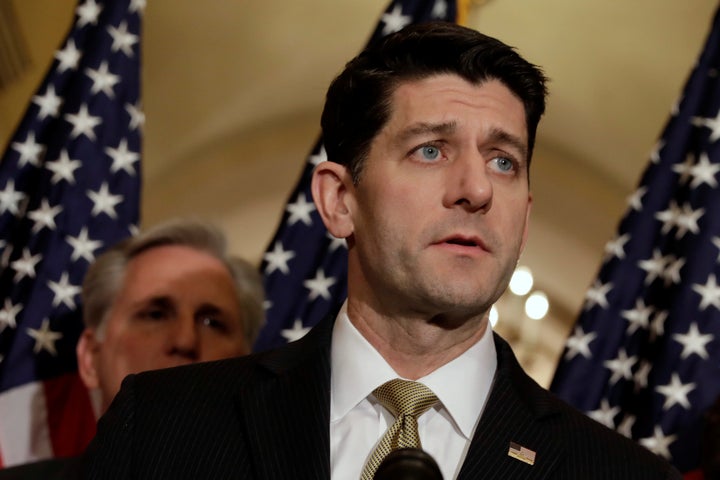 House Speaker Paul Ryan (R-Wis.) said Sunday he wasn't planning on leaving Congress any time soon, but he also didn't disclose whether he will serve another term in the House of Representatives.
There has been speculation Ryan could soon step aside as speaker, but his office has strongly dismissed those rumors. When CBS host John Dickerson asked Ryan if he would remain for another term should House Republicans retain control of Congress' lower chamber in November, he declined to answer. 
"I'm not gonna share my thinking with you before I even talk to my wife," Ryan said in an interview on CBS' "Face The Nation" on Sunday. "We're doing fine, I have no plans of going anywhere anytime soon, but that's something my wife and I always decide in late spring of the election year."
Ryan faces an enormously difficult job as speaker, leading a Republican conference fractured into different wings and dealing with a Republican president who at times seems to undermine the legislative positions of his own party. There was speculation that finally passing tax reform, long one of Ryan's goals, could provide an opportunity for him to leave Congress.
BEFORE YOU GO
PHOTO GALLERY
U.S. Capitol Photos